'All China's assets in the US might be annulled', warns ex-BoE chief, urging countries to diversify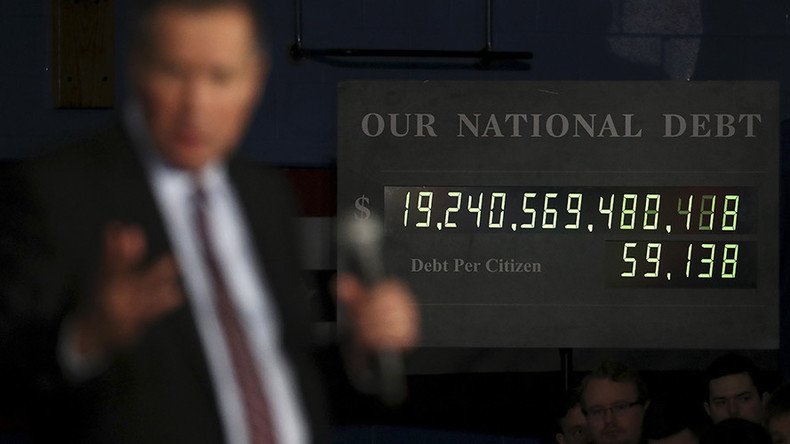 Washington may be forced to renege on its huge debt to Beijing under catastrophic circumstances, says the former head of the Bank of England Mervyn King. He suggests governments could mitigate risk by diversifying their assets.
"Who knows what the future holds, but China and other countries do not want to be in a situation where all their international assets are in effect dependent on the US," said King, who was the Governor of the Bank of England from 2003 to 2013, in an article for Gold Investor magazine.
"Of course the US would not want to renege on its debts, but if some awful conflagration occurred, then all China's assets in the US might be annulled," said the former BoE chief, adding that China and other countries should diversify their portfolios, making them less dependent "on the goodwill of other countries."
China is the biggest holder of US debt with $1.245 trillion, according to US Treasury data. Over the past 12 months Beijing has cut its Treasury securities 1.3 percent from $1.261 trillion seen last year.
According to the most recent data from March, global central banks sold off $17 billion in US Treasuries. Since the beginning of the year the sell-off has reached $123 billion, which is the quickest pace since 1978.
READ MORE: Soros dumps US stocks, buys gold
Russia has steadily shed US assets since the 2008 financial crisis, with holdings dropping from more than $200 billion in 2008 to $86 billion as of March this year.
In May, billionaire George Soros cut investment in US stocks by a third and acquired a $264 million stake in the world's biggest bullion producer, Barrick Gold.
You can share this story on social media: