Central banks selling off US debt at record pace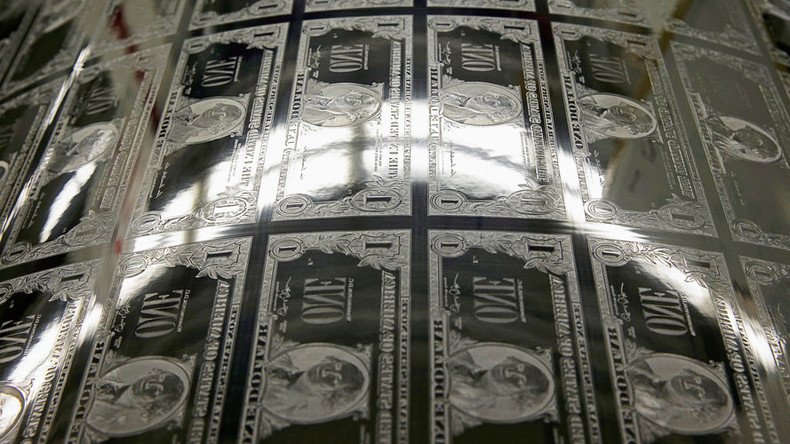 In March, central banks from around the world dumped $17 billion in American Treasuries. Since the beginning of the year the sell-off has reached $123 billion, which is the quickest pace since 1978.
China sold $7.7 billion in US debt in March, lowering its holding by $26.4 billion since last June. Russia dumped $1.6 billion, while Brazil sold almost $1 billion.
"It's more of a global fear than anything. There's still this fear of everything is going to fall apart," Ihab Salib, head of international fixed income at Federated Investors told CNN.
However, overall investment in US government bonds increased by almost $51 billion, reaching $6,287 trillion.
The biggest international holders of US Treasury securities are still China with $1,244 trillion and Japan with $1,137 trillion.
After that the list becomes more surprising since the data from the Treasury doesn't give a precise figure held by a specific country.
The third largest holder is the Cayman Islands with $265 billion, primarily thanks to hedge funds using the lenient offshore tax laws to invest.
Ireland is another example of a base for foreign investor to buy US bonds. The country is the fourth largest holder of US debt with $264.3 billion, as foreign companies are attracted by its low corporate tax.
Much of the United Kingdom's holdings of $227 billion are presumed to be held by investors from third countries that use City brokers to buy American debt.
For the first time in four decades, Saudi Arabia 's US Treasuries holdings have been disclosed, totaling $117 billion, after a Freedom of Information Act request was submitted by Bloomberg.
Previously Riyadh had been grouped together with 14 other mostly OPEC countries, including Kuwait, Nigeria and the United Arab Emirates.
Of the $6.29 trillion in foreign holdings, 65 percent is owned by governments, primarily central banks.
You can share this story on social media: