Kiev says litigation over debt to Russia could drag on for years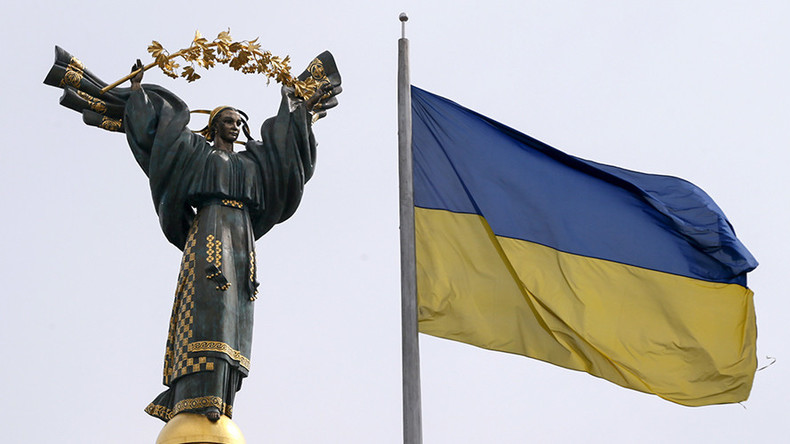 Hearings at the High Court in London on Russia's lawsuit over Kiev's unpaid $3 billion sovereign debt could take up to two years, according to Ukraine's Finance Minister Aleksandr Danilyuk.
"There could be different outcomes, but if the litigation process continues, it could last for up to two years," Danilyuk told Ukraine's 24 news TV channel.
The minister said a law was approved by the Ukrainian government in May to extend a moratorium on paying off the country's external debt, including the $3 billion Eurobond owed to Russia. The law allows Kiev more time to legally find a way to restructure its external debt.
"We have a very strong position. I'm sure we properly used that time," said Danilyuk talking about Ukraine's defense plea in court.
The finance minister said Ukraine's defense is based on "Russia pressured Kiev to refuse an association agreement with the EU; introduced trade sanctions and then annexed the Crimea." According to the minister, all together they have been a serious blow to the Ukrainian economy and reduced the country's ability to pay.
"This is part of our main defense in lawsuits against Russia," Danilyuk added.
Moscow filed a lawsuit against Kiev in February demanding repayment of the $3 billion Eurobond, which Ukraine failed to repay within a 10-day grace period following the December 20, 2015 deadline.
Prior to that, Russia suggested a debt-relief plan, under which Ukraine could repay its arrears in three installments of $1 billion over the next three years. Russia wanted guarantees from the US, the EU or the International Monetary Fund on future payments of the Ukrainian sovereign debt. The deal, however, fell through, as Ukraine's Western backers were unwilling to provide such guarantees.
Last August, Ukraine agreed to a restructuring deal with a creditor committee led by Franklin Templeton (which owns about $7 billion worth of Ukrainian bonds) providing a 20 percent write-down on about $18 billion worth of Eurobonds.
Russia refused to participate in the debt restructuring, claiming its bond purchase was a state loan, not a commercial one. Kiev argues that it was part of external commercial debt and could be restructured.
Kiev's debt to Moscow is the result of a deal signed in 2013 between President Vladimir Putin and former Ukrainian President Viktor Yanukovich. Moscow agreed to give Kiev a $15 billion loan by buying Ukrainian Eurobonds. The first tranche of $3 billion was purchased by Russia and was due to mature on December 20, 2015.
You can share this story on social media: