European Investment Bank seeks cooperation with BRICS bank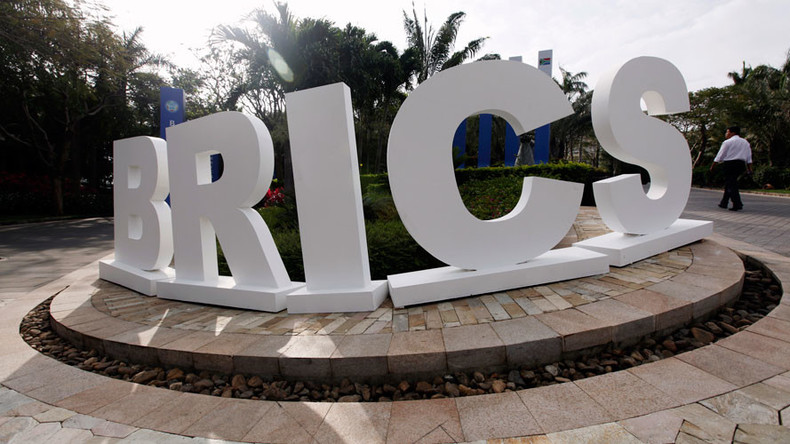 The European Investment Bank (EIB) is ready to sign a cooperation agreement with the BRICS' New Development Bank, EIB President Werner Hoyer told RIA Novosti.
On Monday, EIB and the Asian Infrastructure Investment Bank (AIIB) agreed to broaden cooperation to support investment in "strategically important projects."
"We hope to reach such an agreement with NDB [New Development Bank] soon… We are always open for that," said Hoyer.
Speaking at a news conference at the EU Embassy in China, he also expressed hopes for productive cooperation between AIIB and the BRICS bank, along the same lines as "the European Investment Bank had with the World Bank on some concrete projects."
READ MORE: AIIB and BRICS bank not rivals but complementary – economy minister
Hoyer said there is no rivalry among the AIIB, NDB, EIB and the World Bank, as they are complimentary. "We need each other because investment projects, particularly those regarding construction of infrastructure objects are so huge that no one of us could deal with it alone. That's why we should work with each other, and we do it very well," the official said.
The EIB is the long-term lending institution of the European Union owned by its 28 member states. It provides low-interest loans for projects aimed at improving infrastructure, energy supply, and environmental protection in Europe and developing countries.
The New Development Bank created by Brazil, Russia, India, China and South Africa started in July 2015 with initial authorized capital of $100 billion. The goal of the bank, headquartered in Shanghai, is to fund infrastructure projects in emerging economies for sustainable development.
Last month, the BRICS bank approved its first package of loans. The $811 million investment will be directed at renewable energy projects in Brazil, China, South Africa and India. The bank estimates the renewable energy field projects with a combined capacity of 2.37MW can help reduce harmful emissions by four million tons annually.