Sberbank wants to do away with plastic cards in near future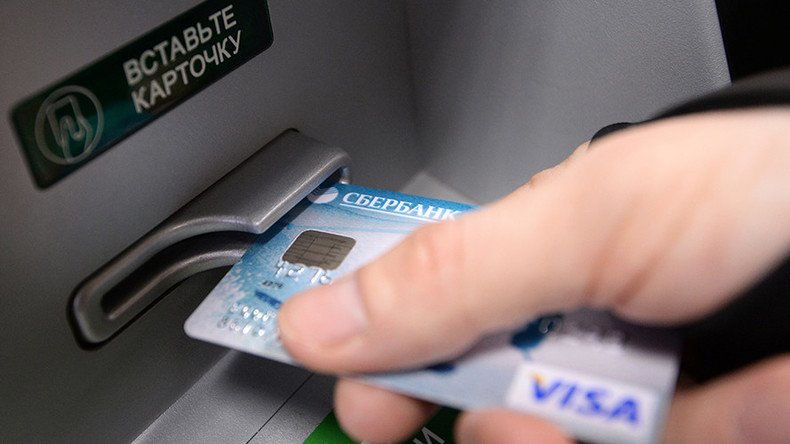 Russia's biggest bank is working on technology so that within a couple of years it can significantly decrease the need for bank cards, Sberbank CEO Herman Gref said in an interview with Izvestia newspaper.
"We are testing a number of security measures. Voice recognition and image recognition with an accuracy of 99.9 percent are almost ready," said Gref.
According to Russia's top banker, voice recognition is not only safe, but also very convenient since the client won't have to go to a bank.
Sberbank told the newspaper the voice recognition service will be offered to all the clients throughout Russia, and limited testing is already underway in Moscow. At the same time, the bank stressed the technology can indentify if a person is calling under duress or when fraudsters steal customer information from the elderly.
Gref added that Sberbank is also actively buying ATMs with biometrics that will also cut the dependence on cards as a method of identification. "After we launch our '18+' platform, which is scheduled for 2018, the frequency of use of the card as a payment instrument will decline sharply. Banking will change dramatically," he said.
On Wednesday, Sberbank posted 117.7 billion rubles (about $1.8 billion) in first-quarter net profit, almost four times higher than the same period last year.
Another major state bank, VTB24, has been more skeptical about the new technology than its rival. A spokeswoman for VTB24 Elena Loskutova said the bank's goal is to serve a client's need for quick service, and a card is still able to do that.
You can share this story on social media: