Freak sub-Arctic diamond going on sale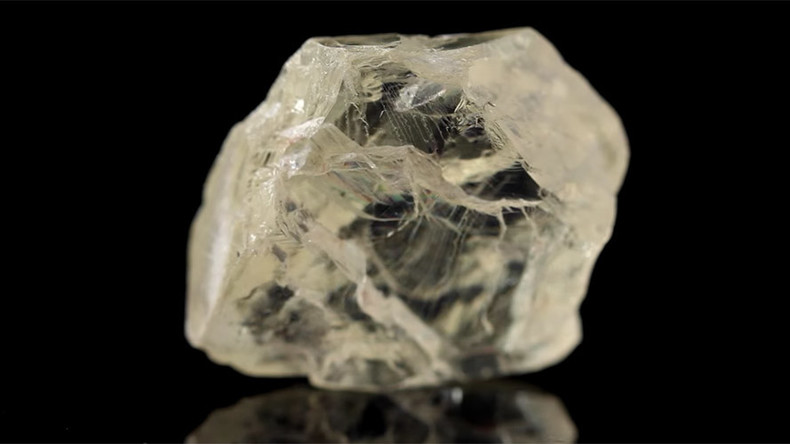 The 187.7-carat rough diamond, known as the Diavik Foxfire, is to be auctioned next month. It was discovered 220 kilometers south of the Arctic Circle, where big gem-quality diamonds aren't supposed to be.
Read more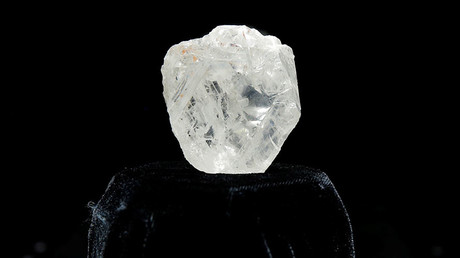 The rare stone was unearthed by a British-Australian miner Rio Tinto at its Diavik diamond mine in Canada's Northwest Territories.
READ MORE: Biggest diamond in 110 years found in Botswana (PHOTOS)

Discovered in August last year, the diamond is one of the largest rough diamonds mined in Canada and the largest ever for a Rio Tinto mine, according to the company.
"It really is a miracle that it was found,'' said Alan Davies, head of diamonds and minerals at Rio Tinto
The company expects the stone to produce at least one 50-carat polished diamond. The company hasn't yet estimated its value.
A potential bidder, represented by David Shara of Optimum Diamonds, is considering shaping the gem into a 100-carat maple leaf.
The stone is so unusual that it might be kept away from jewelers and remain unpolished as a rough stone, according to Shara.
"It is something extraordinarily rare that has come from North America," he said.
In search of prospective bidders the gem has been showcased at Kensington Palace in London, New York's Langham Place Hotel and its next stops are Antwerp and Tel Aviv. Bids will be unsealed on June 1.
Rio Tinto has a 60 percent stake and operates the Diavik Diamond Mine, with Dominion Diamond Corp owning the remainder. The mine began production in 2003 and is expected to continue until 2023. It brings the owners six to seven million carats annually of mainly large, white gem quality diamonds.
READ MORE: Rare purple diamond found in Australia fit for a king... or Prince

Diavik is a huge contributor to Canada's northern economy. The mine has spent $3.7 billion with local businesses. Almost half of it was spent with northern first nation businesses and joint ventures since 2000.