Brazilians should brace for tough times ahead – Finance Ministry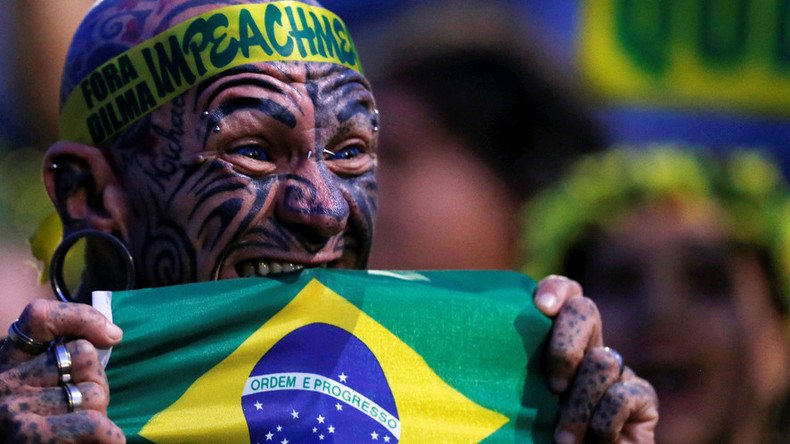 Brazil's new finance minister, Henrique Meirelles, has announced plans on introducing tough measures which may include raising taxes. The measures are aimed to cut the government's growing budget deficit and rising debt.
"Preferably, taxes should not be raised. But the priority is to balance public finances," Meirelles said in an interview with Globo TV on Friday, according to Reuters.
He added that a decision would not be taken hastily and the government would first try to reduce public spending. The government will seek to overhaul the pension system with the adoption of a minimum retirement age.
According to the minister, state-run banks will be managed by professionals, without political interference.
A former Brazilian central bank president (2003-2010), Meirelles was appointed finance minister on Thursday – the same day the country's Senate voted to hold an impeachment trial for President Dilma Rousseff. The decision suspended herfrom office for up to 180 days while the trial takes place.
In a speech following the Senate's decision, Rousseff denied all the allegations and said she was "a victim of a coup."
Rousseff has been suspended from her post after five years in power. The charges against the country's first woman president include administrative misconduct, disregarding the federal budget, and corruption.
A number of high-ranking Brazilian officials in Rousseff's inner circle are also involved in a huge corruption scandal with state-owned oil company Petrobras.
Former Brazilian President Luiz Inacio Lula da Silva was detained by police in March. He was also accused of being involved in corruption schemes with Petrobras.
Interim President Michel Temer has entrusted Meirelles to help restore market confidence in Brazil's economy and find a way out of its worst recession since the 1930s.
Brazil's economy contracted by 3.8 percent in 2015 and is expected to shrink by at least the same this year. Unemployment in the country is in double digits and inflation is nearly 10 percent.
You can share this story on social media: