Brazil's ex-president Lula detained over corruption scandal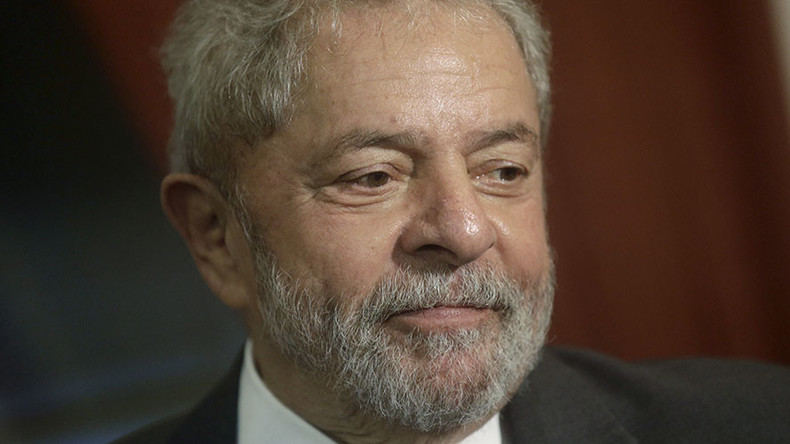 Former Brazilian president Luiz Inacio Lula da Silva was detained by police on Friday. Lula, who held the country's top office from 2003 to 2010, is accused of being involved in corruption schemes with state-owned oil major Petrobras.
Local media said he was taken to the airport in Sao Paulo for questioning.
"Ex-president Lula, besides being party leader, was the one ultimately responsible for the decision on who would be the directors at Petrobras and was one of the main beneficiaries of these crimes," a police statement said, quoted by Reuters.
"There is evidence that the crimes enriched him and financed electoral campaigns and the treasury of his political group," the report added.
Lula's spokesman declined to comment.
The long-running inquiry, known as Operation Car Wash, is probing accusations of corruption and money laundering at Petrobras.
According to officials, three search warrants and eleven detention warrants are being carried out by 200 federal police agents in Rio de Janeiro, Sao Paulo and Bahia.
Dozens of politicians and executives are being investigated under suspicion of overpricing Petrobras contracts and bribery.
READ MORE: 'No to coup!' Rousseff supporters hit streets of Brazil following anti-govt protests
Lula was the president of Brazil at a time when the country's economy was growing rapidly. He has a very positive image in the country for helping millions of people get out of poverty.
Lula's detention raises doubts about the future of his protégée and successor Dilma Rousseff's government. The current president is facing her own corruption scandal.