Paris may ban imports of US shale gas – minister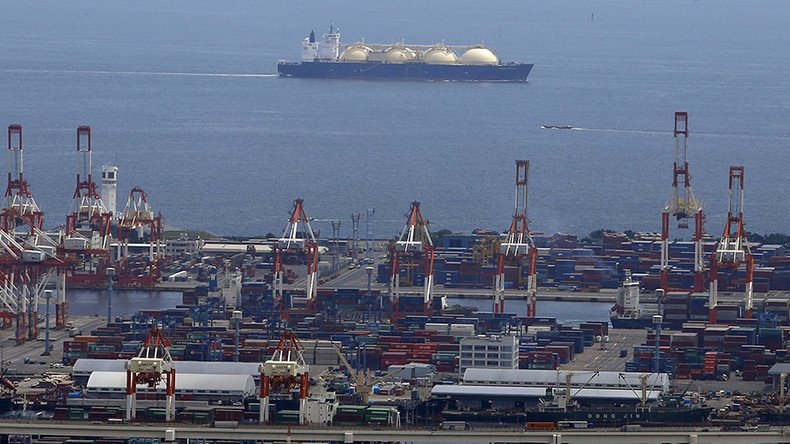 French Energy Minister Segolene Royal said she is examining legal means to ban the import of shale gas from the United States.
According to media reports, she told lawmakers in the National Assembly that France should prohibit fracked gas imports within its borders due to a ban on hydraulic fracking introduced for environmental reasons.
Royal explained the issue arose because French gas utility Engie and power utility EDF have signed contracts to buy liquefied natural gas from the US, where 40 percent comes from fracked wells.
"I have asked the two companies why they weren't vigilant and I have also asked for an examination of legal means for us to ban the import of shale gas," said Royal, adding she would contact the two companies about preventing the imports.
The French government has recently been under pressure from environmentalists to stop fracked gas from entering the country.
"It's total hypocrisy," Paul Reynard, spokesperson from the pressure group Stop Shale Gas, told reporters. "Hydraulic fracturing is forbidden in France to avoid pollution, but we'll buy shale gas from elsewhere that will penalize local populations."
"We don't care about others. We won't pollute our own garden but we'll pollute someone else's," he added.
Experts say it's quite strange the French don't want to buy the finished product when there is ban on the use of hydraulic fracking technology in the country.
Some say France is refusing to buy American gas because of its high price, while others suggest it will be profitable for suppliers such as Russia.
France is the fifth largest consumer of Russian gas in Europe. About 9.7 billion cubic meters of Russian gas were delivered to the country last year.
"I don't think it's such a present for Russia from France," the head of Russia's National Energy Security Fund Konstantin Simonov told Gazeta.ru, commenting on France's plans to abandon US shale gas.
According to Simonov, it may have more to do with the high price of US shale gas, which averages $6-6.5 per million British thermal units, while Russian gas is significantly cheaper.
You can share this story on social media: