EU to sanction Spain & Portugal over lack of economic reforms – report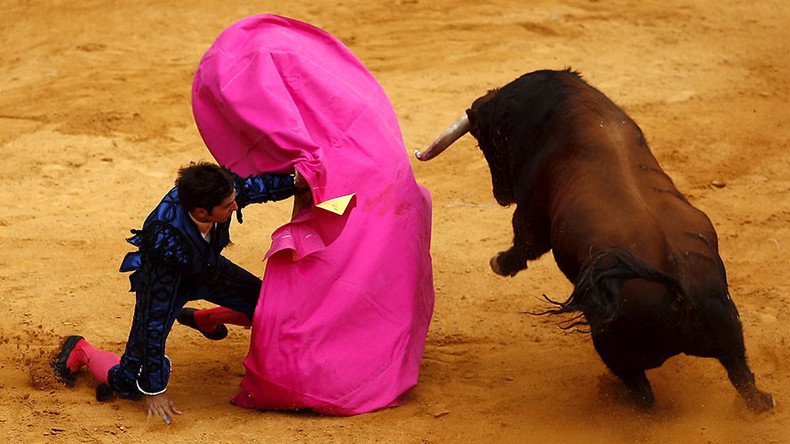 The European Commission will reportedly start sanctions procedures against Spain and Portugal for the first time, Euractiv says. The site has learned that the countries are being accused of not making "sufficient effort" to cut their deficits.
On Tuesday, the European Commissioners held a debate on what to do with the most troubled states under current EU fiscal rules. The rules had been introduced ahead of the euro launch in 1999 and punitive measures for their violation have been unprecedented.
EU rules say the fine could be up to 0.2 percent of GDP - €2.16 billion (US$2.97 billion) for Spain and €359 million ($410 million) for Portugal. However, Reuters reported in April the sanctions could be symbolic and the fine could be set at zero.
According to Euractiv, such recommendations will be published on May 18.
Spain has been trying to persuade the European Commission to postpone the decision on its deficit due to political situation after last December's elections resulted in Socialists failing to form a coalition government. The country is going to revote on June 26.
However, EU commissioner Valdis Dombrovskis has called for a single approach that won't give Portugal a chance to blame Brussels for giving more favorable terms to bigger states like Spain.
A Euractiv source explained that neither Spain, nor Portugal have made structural reforms to curb the deficit below the required 3 percent.
Spain was asked by Brussels to decrease the deficit to 4.2 percent of GDP in 2015, from 5.9 percent in 2014, but Madrid ended up with a 5.1 percent shortfall instead. Lisbon's shortfall was 4.4 percent last year, a drop from 7.2 percent in 2014.
You can share this story on social media: