Russian economy may return to growth by end of 2017 - EBRD president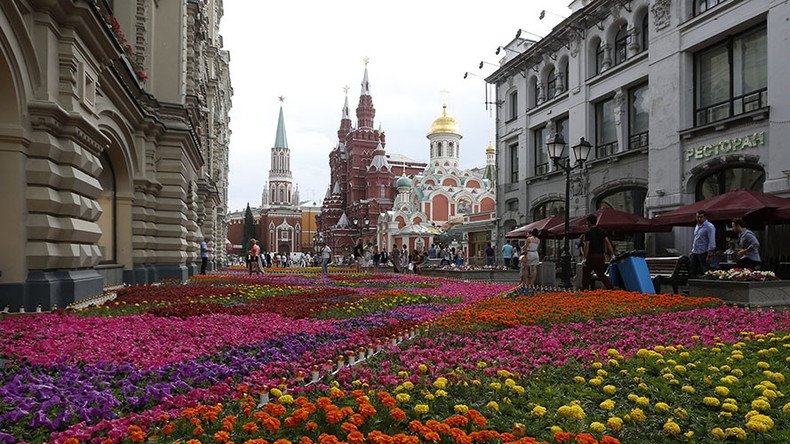 The economic slowdown in Russia may end in the next 18 months, said the President of the European Bank for Reconstruction and Development (EBRD) Suma Chakrabarti.
According to Chakrabarti, the economy is "going through tough times" because of Western sanctions and the falling oil price. However, the latest EBRD projections show the economic slowdown in Russia could soon change to growth, he added.
"Now I'm hoping that recession in the Russian economy will end in the next 18 months… It's been a very tough time in Russia and it badly affected neighboring countries as well," Chakrabarti told reporters as cited by RIA Novosti. He added the Russian economy is extremely important for Europe.
In its new macroeconomic outlook for 2016-2019, the Russian Economic Development Ministry suggested limiting growth of wages in order to overcome stagnation in the economy, the Russian daily Kommersant reported Tuesday citing the document.
The ministry suggested temporarily reducing real wages in 2016-2017 with compensation in 2018-2019. The measure is expected help overcome the recession and achieve the planned GDP growth of 4.5 percent by 2019.
In March the ministry reported the recession this year won't be as significant as previously forecast, adding that the Russian economy is due to return to growth in 2017, provided the oil price is above $45 a barrel. In the next two years inflation is projected to go down to 5.5 and 5.2 percent, respectively. The ministry said that real wages were due to contract 2.9 percent this year and return to growth in 2017.
President Vladimir Putin said in December that the worst of the economic crisis was over for Russia as the country is slowly recovering and has to adjust to life with cheap crude prices.
You can share this story on social media: