Russia boosts oil exports on higher crude prices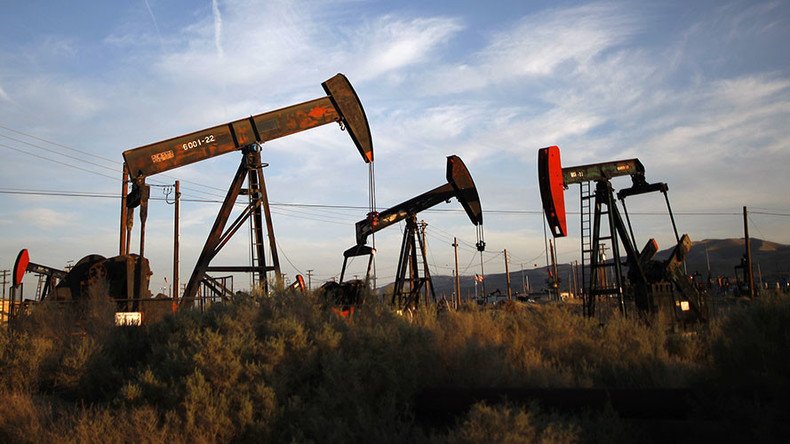 Russian crude exports jumped nine percent in April to their highest level in sixteen months. Analysts contribute this to strengthening oil prices which have recovered to the level of last November.
Overall, Russia exported 20.3 million tons of crude in April, according to the Central Dispatching Department of Fuel Energy Complex, quoted by the Russian media. This is the highest figure since January 2015.
In the first four months of the year, Russia has increased oil exports by 6.1 percent. The Energy Ministry had predicted a 4.5-4.9 percent growth in 2016.
Low oil prices and a higher tax burden has made it more profitable for Russian companies to export oil rather than deliver it to local refineries; the trend of growing exports started last year, the director of investment firm Small Letters Vitaly Kryukov told Vedomosti newspaper.
Surging oil prices of $45-$48 per barrel in April helped local producers generate more revenue, and they are still fighting for the market share, Kryukov added.
However, he predicts that in the peak summer period, companies are likely to supply more oil to refineries and exports will decline slightly.
Increased oil production in Russia is another reason for the surging exports.
In 2016, Gazprom Neft is expecting to produce more from the northernmost onshore oilfields in Russia – the Messoyakha fields – which could be as much as 470 million tons of oil and gas condensate.
Lukoil has started development drilling at the Filanovsky oilfield in the Caspian Sea. In the next 30 years, the company intends to invest at least $14 billion in the field that has recoverable oil reserves at 151.3 million tons and 26 billion cubic meters of natural gas.
It is incorrect to assume that by increasing oil exports, Russia is reluctant to negotiate a production freeze, said Veles Capital analyst Vasily Tanurkov. In April, production was about 44.3 million tons, which is less than the January level – the one that oil exporters were going to freeze their production at.
According to Tanurkov, limiting exports without freezing production will just put pressure on the market and will not give the desired effect of raising prices.
You can share this story on social media: