Economic data leaks in US could be boosting trader profits – ECB paper
Published time: 2 May, 2016 20:46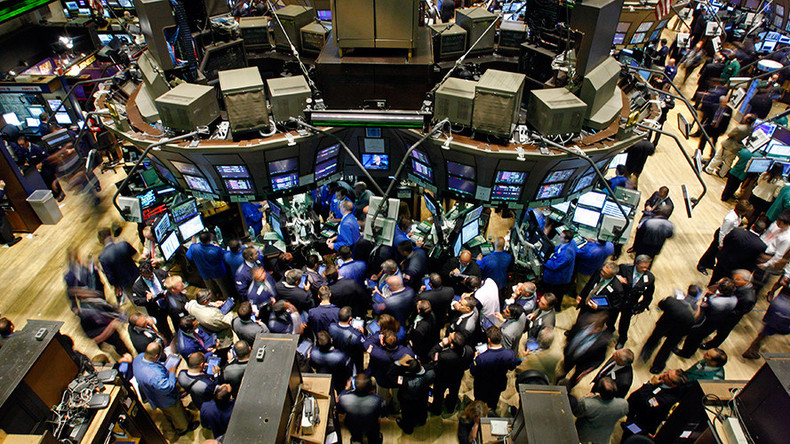 Tipped-off financial traders could be pocketing millions of dollars from US economy data leaks, according to a new report released by the European Central Bank.
Commodity prices can be influenced by economic changes, many of them becoming known to the public in managed but surprise announcements.
Now a new ECB working paper indicates there is evidence of substantial stock market movements in the run up to certain embargoed macroeconomic news.
Carried out between 2008 and 2014, the study points out that some organizations may not be releasing information fairly.
Data on existing home sales, consumer confidence index, industrial production, ISM manufacturing and non-manufacturing indexes, pending home sales and preliminary estimates of GDP are the most likely to be leaked early.
"Seven out of 21 market-moving announcements show evidence of substantial informed trading before the official release time," the paper stated.
"Prices begin to move in the 'correct' direction about 30 minutes before the release time. The pre-announcement drift accounts on average for about half of the total price adjustment."
READ MORE: Massive Qatar bank hack leaks data on royals, spies & Al Jazeera staff – reports

The authors of the report say the drift is likely to be caused by "information leakage" but it does not discount "superior forecasting."
The report suggests it is plausible private data collectors are engaging in some form of leaking, but it recommends further research to definitively determine the source of the informed trading.
The report explicitly states that its findings do not necessarily represent the views of the ECB.
Researchers also noted unusual and lax information releases which they say have not previously been studied in academic literature until now.
Instead of embargoed information being given to journalists in secure "lock-up" rooms, on three occasions announcements were electronically transmitted to reporters who were "asked not to share the information with others."
"Three announcements in this category are among the seven announcements with strong drift," it states.