First revenue drop for Apple since 2003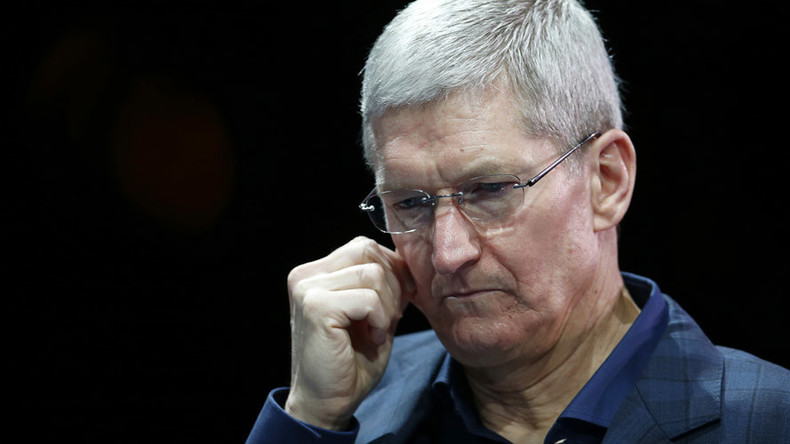 Technology giant Apple has reported its first decline in revenue in 13 years and the first quarterly drop in iPhone sales, Tuesday.
Read more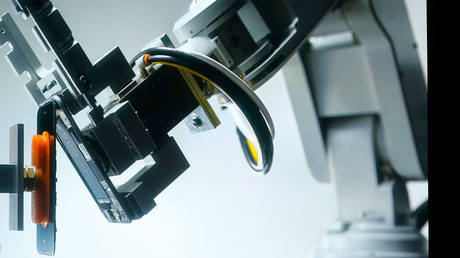 The company sold 51.19 million iPhones January through March this year, down from 61.17 million in the same period a year ago. The iPhone accounted for 65 percent of Apple revenue.
Sales of other products haven't helped recoup the losses. IPad sales fell 19 percent during the first quarter. The company's newest product, Apple Watch, brought in $6 billion in its first year.
Overall quarterly sales dropped 13 percent to $50.55 billion down from $58 billion last year. Apple posted a $3.05 billion reduction in net profit year-on-year.
Sales in China, an important market for the company, have been slowing. Chinese sales, including Hong Kong and Taiwan, decreased 26 percent to $12.49 billion, compared to a 71 percent surge a year earlier.
The company's shares fell eight percent to $96.12 in after-hours trading on Tuesday. The drop took more than $46 billion off its market capitalization.
"It's a tough bar to hurdle, but it doesn't change the future. The future is very bright," CEO Tim Cook told The Wall Street Journal, stressing that Apple performed well in the face of strong macroeconomic headwinds such as a strong dollar and hard economic conditions.
The company is gaining new smartphone users as well as customers switching from phones running Alphabet's Android operating system, according to Cook.
Service revenues, including App Store and Apple Pay, grew 20 percent to $5.99 billion, the report says. Thirteen million users are subscribed to the streaming music service, up from eleven million in January.
The company promised to pay $250 billion in dividends to its shareholders by the end of March 2018.
Experts consider the recent figures to be the end of a golden age for smartphones, as sales have passed their all-time peak.