Apple recovers a ton of gold recycling devices (VIDEO)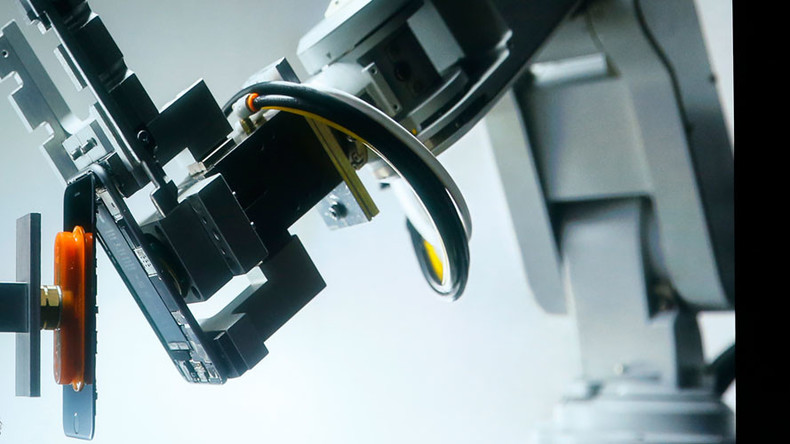 The maker of the iPhone has saved an estimated $40 million from recycling gold used in its devices according to the company's Environmental Responsibility Report for 2015.
Apple recovered tons of other material by stripping down old, broken and unwanted devices. The result was more than 61 million pounds of reusable metals.
In addition to the 2,200 pounds of gold, the technology giant managed to extract 23 million pounds of steel, 13 million pounds of plastic, 12 million pounds of glass, 4.5 million pounds of aluminum, three million pounds of copper and 6,600 pounds of silver.
The Apple renew scheme allows customers to exchange worn-out Apple devices for money for further Apple purchases.
The company has been developing its recycling programs over the years. Last month it unveiled new recycling robots which automatically dissemble a device and separate the components. The robots are able to take apart 1.2 million phones a year and sort their various components.
The robot prototypes are operating at Apple facilities in California and in the Netherlands. Many of the materials collected from the recycled phones are reused according to Apple.
"It's an experiment in recycling technology, and we hope this kind of thinking will inspire others," the company says in the report.