Renegade Libyan east ships first tanker of crude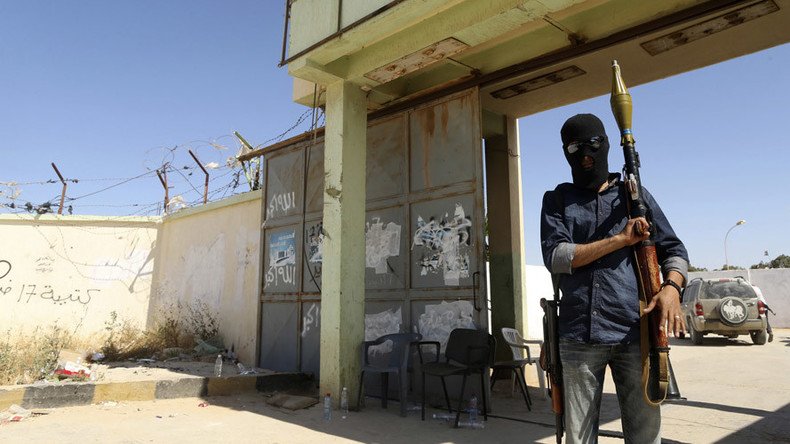 The UN-recognized government of Libya has asked for international help to apprehend the oil tanker Distya Ameya with 650,000 barrels of crude onboard. The ship is carrying the first cargo from the unrecognized government in eastern Libya.
The Tripoli-based National Oil Corporation (NOC) is recognized as the only legitimate exporter of Libyan oil.
However, the eastern government has set up its own exporter. Last Friday, Tripoli said it prevented the unauthorized shipment of oil "without injury to anybody or loss of revenue or damage to the integrity of NOC or the country."
But on Monday, the eastern government managed to ship its first tanker, which is now heading for Malta.
Maltese national television reported the ship was in international waters near Malta. The island's authorities have said a request to dock would be declined.
It's unknown how the eastern government is going to sell the oil, but one of the possible options is a ship-to-ship transfer in international waters.
"That's very bad for Libya and very threatening, potentially, to the viability of any Libyan government," a US official told the Guardian, preferring to stay anonymous.
"We are concerned about purchases of Libyan oil outside of legitimate channels," US State Department spokesman John Kirby said on Tuesday, stressing that all crude exports should go through the Tripoli government.
Libya's two rival governments were set up in 2014 in the aftermath of the three-year civil war. The renegade government's efforts to sell oil through a parallel oil company have so far been blocked by Western countries.
Libya's revenue is heavily dependent on oil exports. The conflict has slashed the country's output to 400,000 bpd since 2014 from the 1.6 million bpd it pumped before the 2011 civil war.
You can share this story on social media: