Gulf States oil exporters could lose over $500bn in 2016 – IMF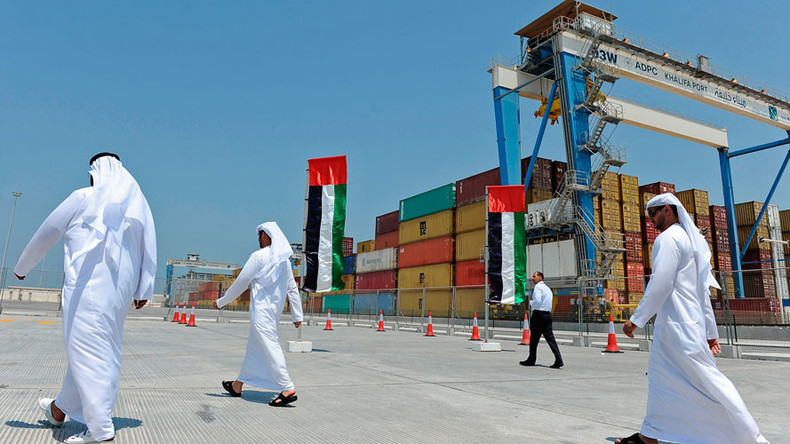 After losing $390 billion in revenue due to weak crude in 2015, oil exporting countries in the Middle East could lose from $490 billion to $540 billion this year compared to 2014, AP reports, quoting the IMF data.
According to the IMF, countries heavily dependent on crude like Saudi Arabia will have the biggest budget deficits. Riyadh is trying to diversify its economy, but oil still accounts for 72 percent of its revenue. This will result in about a $90 billion budget hole, says the IMF.
Growth forecast for the six Gulf Cooperation Council countries of Saudi Arabia, Kuwait, Qatar, Bahrain, Oman and the United Arab Emirates has been downgraded from 3.3 percent in 2015 to 1.8 percent in 2016. The region's biggest economy Saudi Arabia will grow by about two percent.
"Oil prices are likely to improve from where they are, but they're not going to go back to the figures that we saw in 2013 and 2014 for a long, long time. So this means that many of them have to cut back spending and they also have to try to raise revenue outside the oil sector," IMF Director for Middle East and Central Asia Masood Ahmed told AP.
However, Ahmed praised Saudi Arabia's efforts to tackle the budget deficit by shifting from oil, calling them "ambitious and comprehensive."
Last October, the IMF reported Saudi Arabia may run out of financial assets within the next five years if the government maintains its current policies.
"Apart from Kuwait, Qatar, and the United Arab Emirates, under current policies, countries would run out of buffers in less than five years because of large fiscal deficits," warned the IMF.