Aeroflot to cut Airbus & Boeing orders after Transaero takeover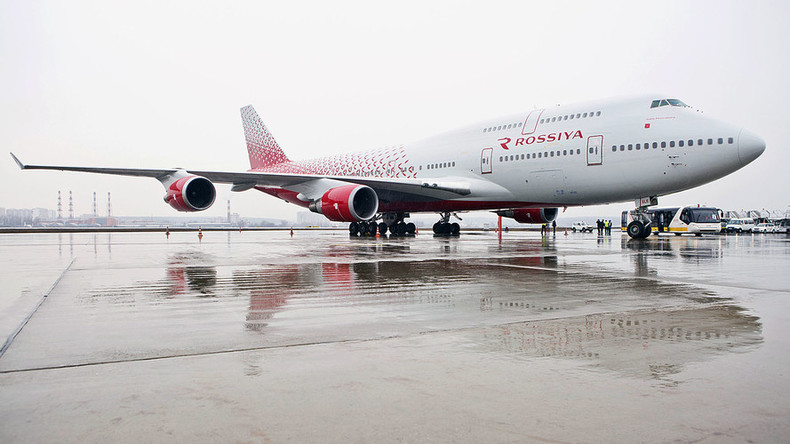 Russian flagship airline Aeroflot may cut back on new aircraft from Boeing and Airbus after inheriting 35 airliners from bankrupt rival Transaero, says the company's Deputy CEO Giorgio Callegari cited by Bloomberg.
State-run Aeroflot plans to take over leases on 16 Boeing 737-800 and Airbus A321 single-aisle aircraft as well as operate 19 Boeing 747 and 777 wide-bodies which were in service with Transaero.

Aeroflot is reviewing the order for 22 Airbus A350s and the same number of 787 Dreamliners manufactured by Boeing.
"It would be inaccurate and unprofessional to say that if I put 19 wide-bodies into my group then the plan stays the same. It cannot be," said Callegari, adding that the overall fleet plan needed corrections and updates.
The 19 planes Aeroflot will get from Transaero are to be deployed on routes to Russia's Far East, including Khabarovsk, Vladivostok, and the Kamchatka peninsula.
READ MORE: Transaero, Russia's biggest private airline files for bankruptcy
They'll be operated under the Rossiya brand, around which Aeroflot is consolidating regional operations, though some of the jets will also provide charter services in collaboration with Russian tour operators.
The company doesn't need the four new Boeing 747-8s ordered by Transaero, according to the CEO.
Transaero, once the second biggest airline in Russia, filed for bankruptcy in October 2015. The company was unable to service its debts including leasing obligations of about $4 billion.
As part of the takeover of some of Transaero's routes and aircraft, Aeroflot is obliged to save as many jobs as possible at the bankrupt airline.
You can share this story on social media: