Putin says consumer prices in Russia will stabilize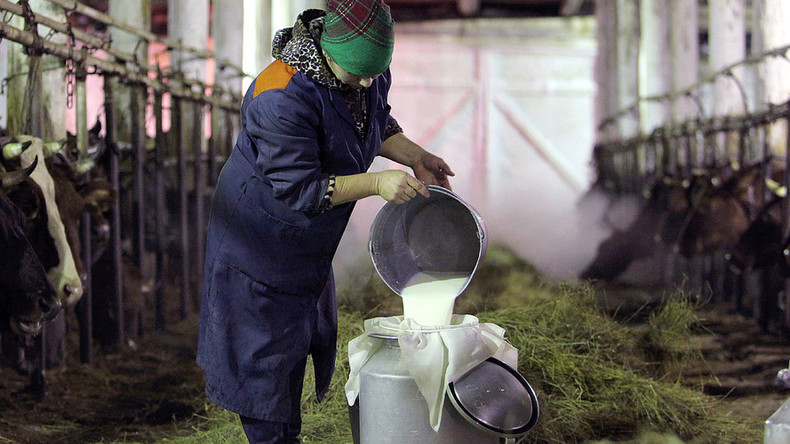 During his annual Q&A session on Thursday, President Vladimir Putin admitted that food prices have risen after Russia's embargo on Western products. He promised prices would stabilize or even decrease, when the market is saturated with domestic goods.
"This is a result of the food embargo, which we introduced in order to help our agriculture. And it has developed," said Putin.
Read more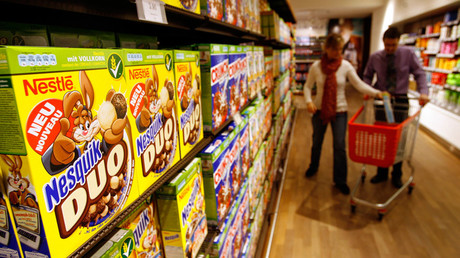 Putin added that about 40 million Russians live in rural areas, and the development of agriculture is crucial for them. According to the president, developing agriculture should also increase the country's food security.
Last year, inflation in Russia hit 12.9 percent. On Wednesday, Economic Development Minister Aleksey Ulyukaev said there is expected to be a huge drop in inflation to 6.5-7 percent this year and a gradual decrease to 4.5-5 percent.
Putin also assured farmers that sanctions won't be removed in the foreseeable future, and cheap foreign products won't hit Russian shelves anytime soon. Farmers are concerned that if this happens, they won't be able to pay back loans taken out to pay for modernization and increased production.
"Despite the fact the Minsk agreement is being poorly executed because of Kiev, they are not ready to admit the failure of the Ukrainian government. They will come up with how to extend sanctions, but we'll keep ours as well," said Putin.
Earlier this week, Russian Agriculture Minister Aleksandr Tkachev warned the country's farmers that sanctions and the weak ruble won't last forever. He urged them to take advantage of the opportunity to substitute banned foreign imports on the Russian market.