Exports jump spurs cautious optimism on China's growth outlook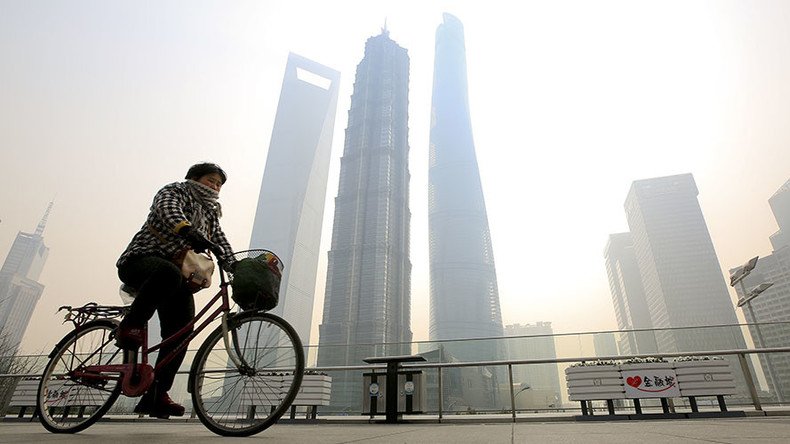 Beijing has reported stronger than expected trade data on Wednesday with exports in March posting their first growth in nine months. Experts say the data could be a sign of stabilization in the world's second-largest economy.
According to China's General Administration of Customs (GAC), exports rose 11.5 percent in dollar terms in March year-on-year, after declines in both January and February. Imports stabilized, sliding just 7.6 percent compared with February's 13.8 percent fall. In yuan terms exports rose 18.7 percent while imports were down by 1.7 percent.
China's foreign exchange reserves also increased in March for the first time in five months, partly due to a large trade surplus of $29.9 billion (194.6 billion yuan).
Some economists, however, warn that Wednesday's data is not evidence of stronger global demand and point to seasonal distortions from the Lunar New Year.
"China's foreign trade sector will likely improve from last year due to low comparables, but the improvement will not be dramatic, as the trends in external markets are not great," economist with Industrial Securities Wang Tie Shi told Reuters.
READ MORE: China factories continue to lose steam
Last week, Chinese Premier Li Keqiang said the country's economic indicators showed signs of improvement in the first quarter but a sluggish world economy and volatile markets were undermining gains.
The International Monetary Fund has said that among the large emerging market economies, China's growth has the most significant impact on global equity prices. The IMF revised upwards its 2016 forecast for Chinese economic growth - to 6.5 percent from the previously projected 6.3 percent.
China is targeting a 6.5 - 7 percent economic growth this year. The growth of the world's second-largest economy was down to 6.9 percent in 2015, the slowest pace in 25 years.
You can share this story on social media: