American oil production slips on low prices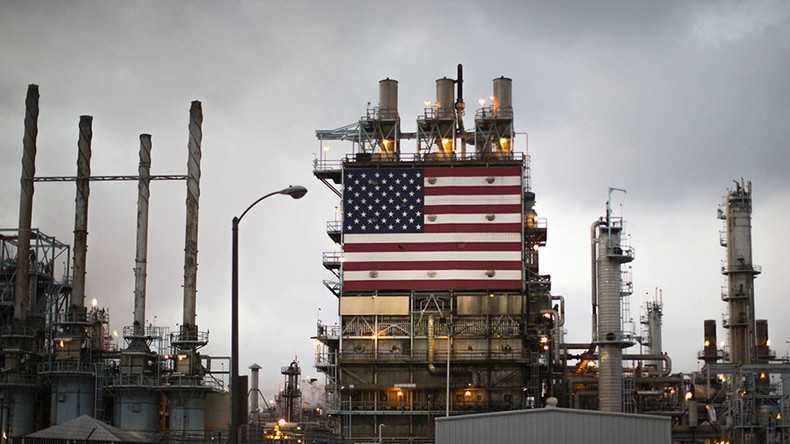 Crude production in the US fell by 90,000 barrels per day in March, the US Energy Information Administration reported on Tuesday. Output is down to 9 million barrels per day from its peak of 9.7 million bpd in April last year.
Read more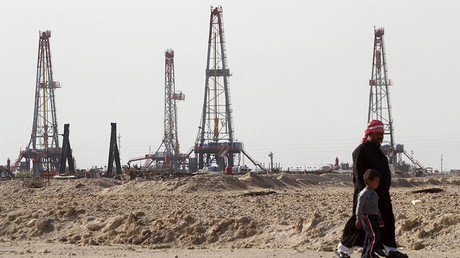 The agency also lowered its forecast on US oil production through next year. Some analysts say the decline in US output could curb the glut in the global market.
"It really doesn't matter what OPEC does. Supply is going to come down because of a drop in US production. US production won't stop falling unless we get prices around $45 or $50, and at that point it will only stabilize," Roland Morris, commodities strategist at VanEck which manages $24.7 billion in assets told the Wall Street Journal.
Last week, Baker Hughes reported the US oil rig count fell by eight to 354. This is the lowest number since November 6, 2009, and a third straight weekly fall.
On Tuesday evening, oil prices reached their highest since November last year. The North Sea benchmark Brent was trading at $44.57, while WTI peaked at $42.17. The benchmarks were slightly losing steam on Wednesday, going down to $44.34 and $41.58, respectively.
Oil producers are meeting in Qatar this Sunday to try to expand the preliminary agreement between Russia and Saudi Arabia to cap output at January levels.
On Tuesday, the Interfax news agency reported Russia had managed to persuade Saudi Arabia to go ahead with the freeze without Iran's participation. The Saudi Arabian Deputy Crown Prince Mohammed bin Salman had said Riyadh would agree to freeze oil production only if Iran joins the pact.