Saudi Arabia preventing Iranian oil tankers from entering its waters – report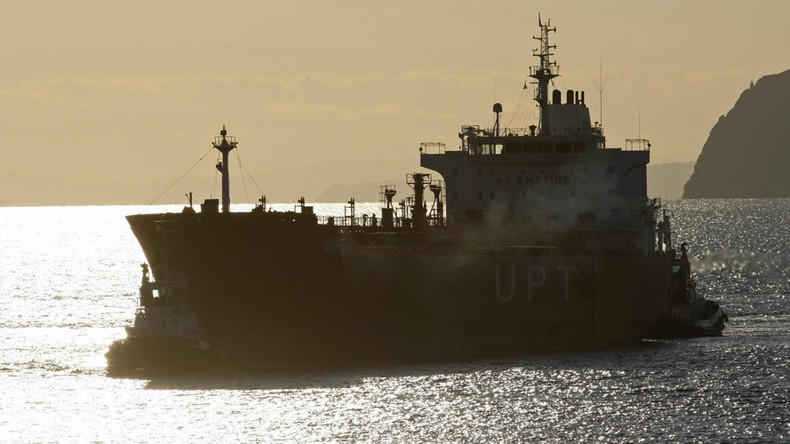 Riyadh is apparently taking steps to thwart Tehran's return to the world oil market after the ending of Western sanctions. Iranian oil tankers are being stopped from entering ports in Saudi Arabia and Bahrain, the FT reports, quoting shipping data.
Due to these obstacles, by mid-April only about eight tankers will have sailed from Iran for Europe according to shipbrokers, the newspaper reports. The transported cargo is only 12 million barrels.
After the sanctions on Iranian oil ended in January, Tehran has only managed to export small quantities of oil to Europe.
Intertanko and other industry players have told the FT there are no formal restrictions by Riyadh, but no one wants to complicate relations with the Kingdom.
"It's seen as an unknown risk. No one wants to disrupt their relationship with the Saudis," said one shipbroker.
Some of the traders say Saudi Arabia is blocking Iran's access to SUMED, the Arab Petroleum Pipeline Company Tehran used to send crude from the Red Sea to the Mediterranean before sanctions were imposed.
SUMED's is half owned by Egypt, with Saudi Arabia, Kuwait and the UAE together holding a 45 percent stake in the company.
The oil market is now waiting for the world's leading crude producers, headed by Russia and Saudi Arabia, to meet on April 17 in Qatar to discuss an output freeze.
According to OPEC Secretary General Abdalla Salem el-Badri, these talks may be successful even without Iran's participation. Tehran wants to boost its production to the pre-sanctions level of four million barrels per day (bpd) from the current 2.8 million bpd.
However, this has been put under question by Saudi Arabian Deputy Crown Prince Mohammed bin Salman, who last week said Riyadh would agree to freeze oil production only if Iran joins the pact.
On Sunday, Iranian oil minister Bijan Zanganeh said the Islamic Republic boosted its exports to 2 million bpd.
You can share this story on social media: