Ukraine's economy failing due to political crisis – World Bank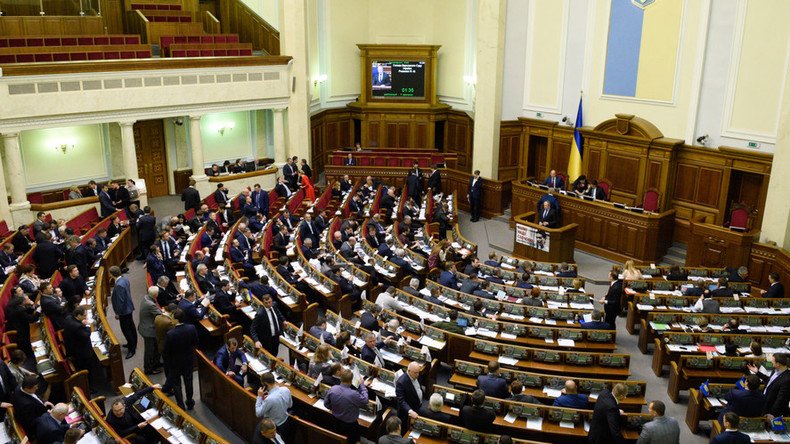 Kiev's political crisis is seriously thwarting efforts to bring Ukraine's economy back from two years of recession, the World Bank's director for Ukraine Qimiao Fan said on Friday.
"The current political crisis poses a very serious threat to the still fragile recovery and exposes a serious enough threat to continued economic reforms," said Qimiao Fan.
"It's very important in our view that the political crisis is resolved as quickly as possible," he added.
At present, Kiev is failing to form a new coalition, which may lead to the suspension of Ukraine's $17.5 billion bailout program from the International Monetary Fund (IMF).
The Ukrainian government's inability to tackle corruption is turning away even its most patient allies. In February, IMF Chief Christine Lagarde said that "Without a substantial new effort to invigorate governance reforms and fight corruption, it's hard to see how the IMF-supported program can continue and be successful."
Research from the American Chamber of Commerce in Ukraine, quoted by the Interfax news agency, shows that 73 percent of businesses in Ukraine haven't seen the fight against corruption in Ukraine in the past two years.
According to the survey, 98 percent of companies have said they believe that corrupt practices are widespread in the country. Only seven percent of the polled companies successfully cooperated with law enforcement authorities and only two percent said they saw corruption punished by law.
You can share this story on social media: