Hand wash, dry flat? Ukraine introduces money made of flax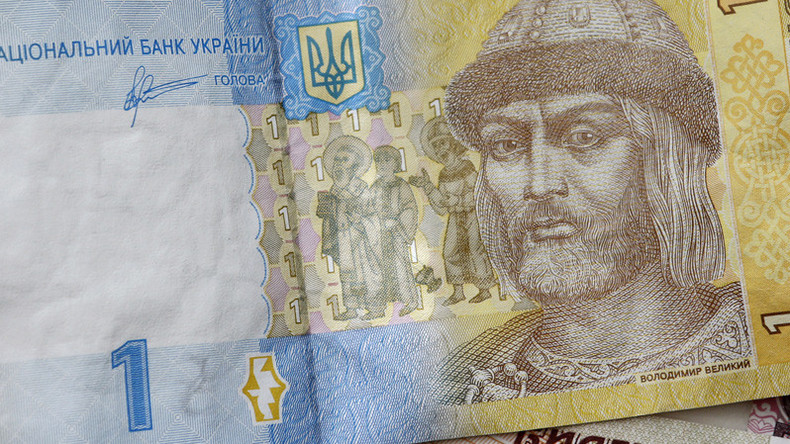 In Ukraine, new hryvna banknotes will be made of flax, described by National Bank as a more durable material already used in dollar notes. It is as of yet unclear if this will make the ailing hryvna sturdier as a currency.
Ukraine's National Bank (NBU) said in its press release that new hryvna banknotes will be made of flax fiber. Paper manufacturers, it added, have long been experimenting with other materials, such as cotton, but tapped flax because it was the cheapest option.
Other crops like paddy straw or banana fiber were also considered, according to NBU's deputy director Yakov Smoliy.
Flax "has long been used to manufacture banknote paper for dollar bills in the US," he said.
Introducing flax hryvna "will mark a new stage in the development of our national currency," Smoliy added. He claimed that the new material would make banknotes more damage-resistant.
But it will likely take more than that to boost the hryvna's value and exchange rate. The Ukrainian currency has been in constant nosedive over the last two years.
Since the 2014 Euromaidan riots, the NBU changed the hryvna into a floating currency following demands from the International Monetary Fund (IMF). Within several months, the hryvna lost nearly 70 percent of its value against the US dollar, fueling economic collapse and social instability.
Flax is actually a food and fiber crop that is grown in cooler regions of the world. The textiles made from flax are known in the West as linen, and traditionally used for bed sheets, underclothes and table linen. To no surprise, the NBU's statement mentions that the new innovation would "support domestic agricultural producers and create more jobs."
But much more durable – and prestigious – materials were used in banknotes throughout history.
During the Russian administration of Alaska, banknotes were printed on leather. In mid-19th century, United States treasury used silk paper to print dollars.
The cheapest options such as velvet or wood are known as a symbol of extreme economic hardships and hyperinflation, like the ones in post-WWI Germany. Emergency money was also printed in 1902 on khaki shirt fabric during the Boer War in South Africa.
You can share this story on social media: