Ukraine offers to sell its coal mines to Turkey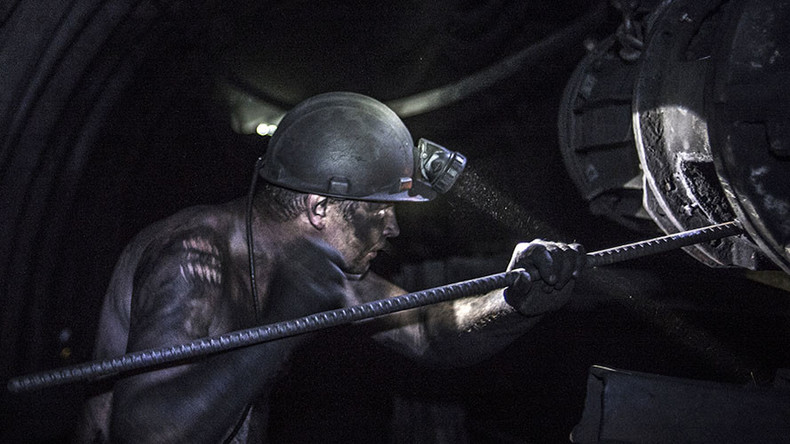 Kiev says Ankara is considering an offer to buy Ukrainian coal mines as part of the country's plan to privatize state assets this year.
During his visit to Ankara, Ukraine's President Petro Poroshenko asked Turkish counterpart Recep Tayyip Erdogan to take part in Ukraine's privatization.
Пропонуємо турецькій стороні взяти участь у приватизаційних процесах в Україні

— Петро Порошенко (@poroshenko) March 9, 2016
"The Turkish side has expressed interest in participating in the privatization of energy assets in Ukraine, coal mines in particular," said a statement from Ukraine's Energy Ministry.
Ukrainian and Turkish energy ministers Vladimir Demchishin and Berat Albayrak also discussed joint projects to deliver Caspian and Iranian gas to Ukraine.
During the visit, Poroshenko said Ukraine is ready to let Turkey use its underground gas storage facilities. They also agreed to sign the free trade zone treaty by the end of the year.
Ukraine is planning a major privatization of state assets in 2016. One of the main proponents of the privatization was former Economy Minister Aivaras Abromavicius.
However, Abromavicius left the post in February, saying he did not want to provide "cover" for widespread government corruption.
He accused Poroshenko's right-hand man Igor Kononenko of creating obstacles to his reforms, ranging from a sudden removal of his security detail, to the pressure to appoint questionable individuals to his team or to key positions in state-owned enterprises.
You can share this story on social media: