Russia may be running out of oil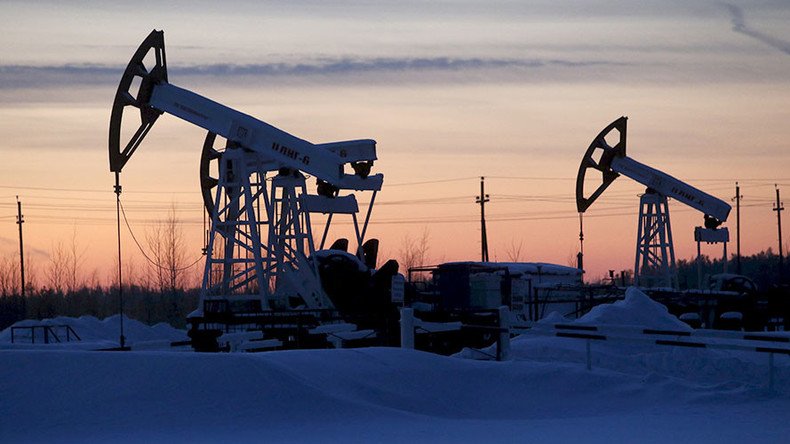 Oil production in Russia will inevitably decline by 2035 according to an Energy Ministry report seen by the Vedomosti business daily. The different scenarios predict an output drop from 1.2 percent up to 46 percent two decades from now.
The document, obtained by the newspaper and confirmed by a source in the ministry, says by 2035 existing oil fields will be able to provide Russia with less than half of today's production of about 10.1 million barrels per day.
The shortfall should be met by increased production from proven reserves, according to projections by the Energy Ministry.
In the best case for oil producers, short-term growth remains possible only until 2020, according to the report. After that, production will contract. The figures vary from 1.2 percent to 46 percent, depending on prices, taxation and whether or not anti-Russian sanctions will be in force.
A slight increase in production is possible only for smaller companies like Slavneft and Russneft, while the market leaders are facing the depletion of existing deposits. Added to an unfavorable tax environment, their production is set to fall by 39-61 percent.
To counter the decline in oil production, the Energy Ministry proposes giving private companies access to the Arctic shelf, to soften the tax regime and support for small and medium-sized independent companies.
The Ministry also suggests promoting the processing of high-sulfur and super viscous heavy oil with the introduction of preferential rates of excise duties on fuel produced from such oil.
At the same time, the production of gas condensate is projected to increase dramatically in 20 years from 37 to 74 percent.
On Wednesday, Brent benchmark was trading at $40.11 per barrel, slightly off this year's maximum of more than $41; US WTI crude was S36.81 per barrel.
You can share this story on social media: