Kiev offers paid escort for Russian trucks in Ukraine
Published time: 1 Mar, 2016 15:08
Edited time: 1 Mar, 2016 15:20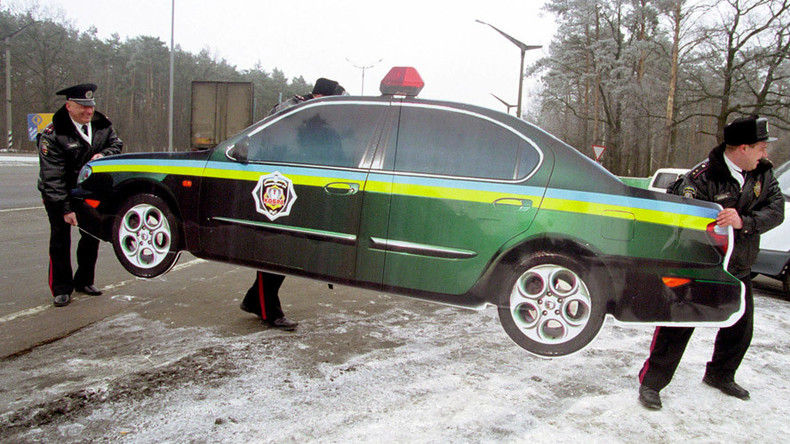 Ukraine has suggested Russian truck drivers pay $43 for a police escort of every vehicle entering its territory. Kiev said the payment is necessary for Russian vehicles to safely enter and leave Ukraine.
"The Ministry of Infrastructure of Ukraine has informed the Russian Ministry of Transport about the necessity of ordering an escort for Russia vehicles by Ukrainian traffic police officers," RIA Novosti reported, quoting Russia's transportation union.
According to the source, it costs 1170 hryvnia, or $43 per vehicle, independent of the number of regions passed.
Trouble for Russian truckers started on February 11, when Ukrainian nationalists began blocking their vehicles coming from the EU.
As a response to Kiev's failure to solve the problem, Russia banned Ukrainian trucks from its territory. Then, Ukraine suspended the movement of Russian trucks.
Last Wednesday, Moscow and Kiev announced the lifting of restrictions on the movement and transit of trucks starting from February 25. The next day the parties confirmed the deal.