Russian TV channels sue US online operators for piracy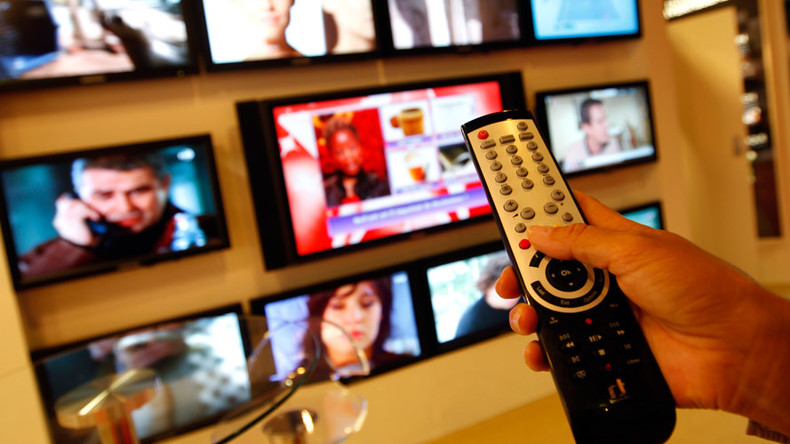 A number of Russian broadcasters have filed a lawsuit in New York court against US companies for illegally streaming their content and using trademarks.
The plaintiffs are asking the court to stop the streaming and compensate for damages of at least $75,000.
The complaint has been lodged by Russia's First Channel, CTC, Domashny, Che, Rain, Nostalgia, REN TV and TNT Comedy, reported business daily Kommersant.
The American online operators accused of piracy are Infomir, Panorama TV, Goodzone TV, Matvil Corporation, Actava TV, and Master Call Communications.
The lawsuit alleges the companies intercept the satellite signals of Russian broadcasters and redistribute them in the United States for a monthly fee, using the channels' trade marks in advertising.
Subscribers can view the services through a downloaded IPTV player or a set-top box.
A representative from CTC Media told Kommersant that OTT-operators [companies that deliver media over the Internet – Ed.] have been actively developing on the US market.
"… Many of them illegally distribute content without contracts with copyright holders, they do not invest in infrastructure and don't ensure high-quality broadcasting," he said, adding that thus they could offer lower prices to subscribers. The average monthly price in the US for online Russian language channel packages is $5-15 against the $30-50 from traditional cable operators.
READ MORE:Downloaders face personal legal warnings as US steps up copyright protections
The CEO of Russia's Rain TV channel Natalya Sindeyeva said pirate broadcasting causes a lot of damage to the company like "losses in revenue and in negotiations with potential partners."
For legal viewing, Russian TV broadcasters cooperate with local cable and satellite operators in the US which include the international version of Russian channels in their subscription-based packages.