First McDonald's in Kazakhstan will not offer horse meat burger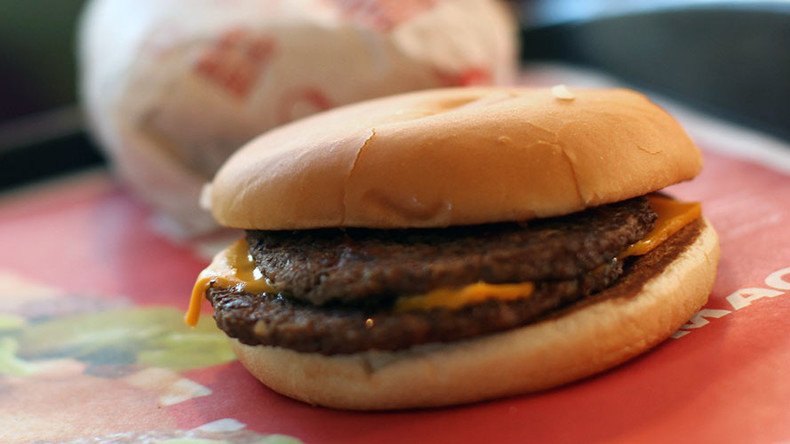 McDonald's has denied a horse meat burger might appear on the menu of the first restaurant to be opened in Kazakhstan. The corporation says owner Kairat Boranbayev was misquoted when he said the menu may cater to local tastes.
"We are planning to launch 15 more outlets in Astana and Alma-Ata and expand the chain across the country," Boranbayev told journalists ahead of the official opening of the restaurant on March 8 in the capital Astana.
When asked by journalists whether the Kazakh McDonalds would consider offering traditional horse meat on the menu, Boranbayev said "We'll try to adjust our consumers' requests and cater to Kazakh national cuisine."
McDonald's press department has denied that any of its restaurants are planning to offer horse meat burgers and say Boranbayev was misquoted.
The first McDonald's in Kazakhstan will seat more than 200 people and run the whole range of services including a drive-through and self-order kiosks. The menu will feature traditional Big Macs, french fries and Chicken McNuggets.
McDonald's is excited to announce the opening of our first restaurant in Kazakhstan, our 120th country, on March 8th!

Опубликовано McDonald's 25 февраля 2016 г.
Boranbayev has invested $3.5 million in the project, according to the president of McDonald's Russia unit, Khamzat Khasbulatov. Another 15 outlets in the former Soviet republic are expected to open their doors to visitors soon.
McDonald's has significantly expanded the number of franchises in the former Soviet Union to face a challenge from international fast-food rivals like Burger King and KFC.
The first owned restaurant in Russia opened in 1990 and now has a total of 545 restaurants.
Eleven restaurants in the ex-Soviet republic of Belarus are owned by Kairat Boranbayev as well.
Kazakhstan will be the 120th country where McDonald's restaurants are located.
You can share this story on social media: