Bulgaria to cut visa fees to attract Russian tourists
Published time: 25 Feb, 2016 14:22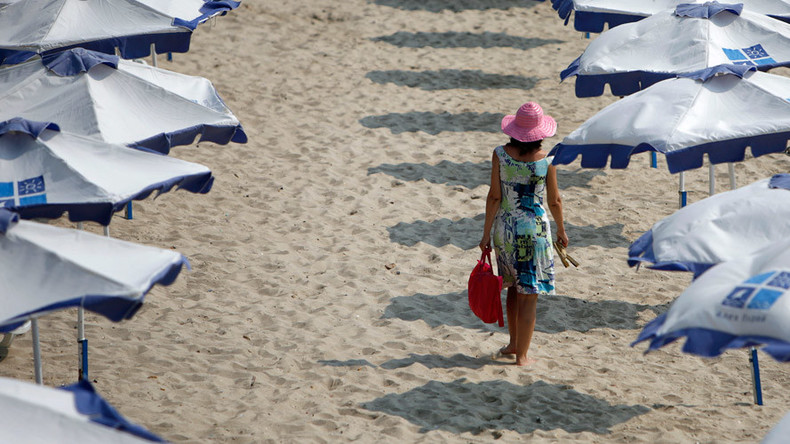 With Turkey and Egypt all but closed to Russian holiday makers, countries are fighting to lure Russian tourists. Bulgaria is offering cheaper visa procedures and services and free visas for children.
"Bulgaria is ready to reduce the cost of the visa and simplify visa procedures. Children under 16 years will be given visas for free," said the head of the Federal Agency for Tourism Oleg Safonov. In addition, this year Bulgaria will not conduct fingerprinting for tourists, he added.
Last week, the Tourism Attaché at the Embassy of Bulgaria in Russia Katya Zhekova said the country would like to see a 30 percent increase the Russian tourists. Last year 480,000 Russians visited Bulgaria, according to Zhekova.
"Russian citizens are offered a simplified visa regime. A visa is issued within 3-4 days. Fingerprinting is not required .... If you have a Schengen visa, you do not need anything else, you can immediately go to Bulgaria," Zhekova said.
At present, the Bulgarian visa for Russians costs up to €55, according to tourism operator Biblio Globus.
A spokesman for Russian tour operator Intourist, Sergey Tolchin, said the demand for Bulgaria among Russians could rise even higher than the target set by Zhekova.
"The pace of early booking shows a 50 percent increase in interest in Bulgaria compared to the same period last year," he said, adding that as many as 700,000 Russian tourists could visit Bulgaria this year.
According to Bulgarian Tourism Minister Nikolina Angelkova, the country is ready to offer prices, comparable with Egypt and 15-20 percent cheaper than Greece, Italy and Spain.