Moscow and New Delhi transitioning to trade in national currencies - Indian ambassador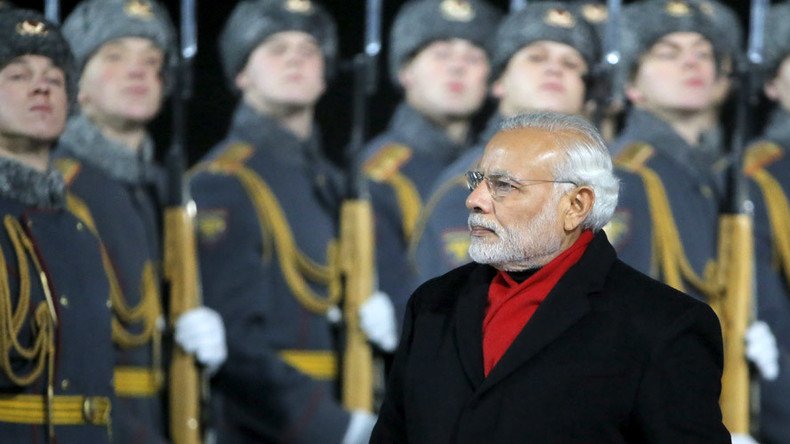 India and Russia are developing a road map for mutual settlements in national currencies which could open prospects for both countries, India's Ambassador to Russia Pankaj Saran told RIA Novosti on Wednesday.
"Transition to mutual settlements in national currencies of the BRICS looks promising. Russian and Indian companies are interested in using national currencies in trade settlements," he said, adding that there is already a mechanism in place for them to use.
According to the ambassador, New Delhi and Moscow aim expanding economic and trade cooperation. They have already chosen priority sectors such as agriculture, pharmaceuticals, jewelry, technical equipment and machinery, oil and gas, and textiles.
READ MORE: Russia to ship 10mn tons of oil annually to India in next 10 years – Putin
During Prime Minister Narendra Modi's visit to Moscow in December, the two countries set a goal of tripling trade to $30 billion over the next ten years and significantly boost mutual investment.
They also signed a number of multi-billion dollar defense and nuclear energy deals. India has approved the purchase of five S-400 air defense systems from Russia which is part of the biggest arms deal between the two countries in a decade.
Moscow said it will supply India with 10 million tons of oil annually in the next 10 years and build at least 12 new nuclear reactors by 2035.
You can share this story on social media: