Saudi Arabia declares open war on shale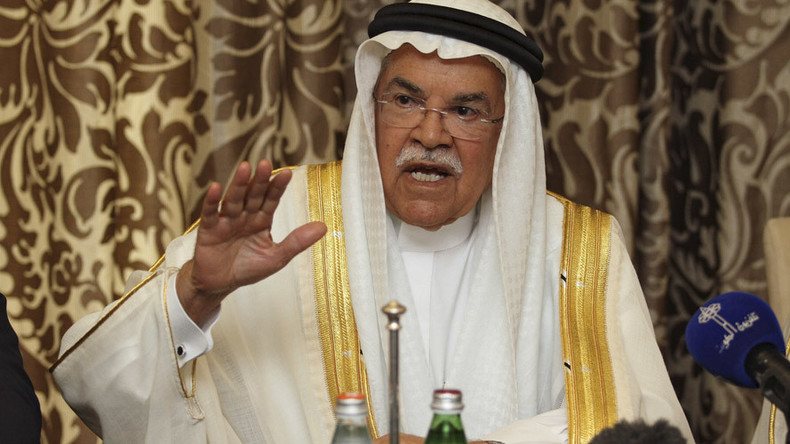 Riyadh says it will not reduce crude production at its own expense and that high-cost American oil producers should make the cuts.
Oil minister Ali al-Naimi says the current crude oversupply should be addressed by less efficient producers.
The high-cost producers in question are US shale fields, Canada's oil sands and deepwater projects. And this is the first time al-Naimi has so openly talked about Saudi Arabia's oil policy.
"The producers of these high-cost barrels must find a way to lower their costs, borrow cash or liquidate," al-Naimi said at the IHS CERAWeek conference.
"It sounds harsh, and unfortunately it is, but it is a more efficient way to rebalance markets. Cutting low-cost production to subsidize higher-cost supplies only delays an inevitable reckoning," he added.
According to al-Naimi, Riyadh is ready to pump oil at $20 per barrel and still be profitable. "We don't want to, but if we have to, we will," he said.
Another reason for Saudi Arabia not to curb production is lack of faith in its competitors.
"We are not banking on cuts because…there is less trust than normal. Not many countries are going to deliver. Even if they say they will cut production, they will not deliver," said the oil minister.
Naimi's words come after Iranian oil minister Bijan Namdar Zanganeh called a proposal by Saudi Arabia and Russia to freeze oil production "ridiculous".
"It is very ridiculous, they come up with the proposal on freezing oil production and call for this freeze to take place in their 10 million barrels a day production vis-a-vis Iran's one million barrels a day [planned production boost]," he told the Shana news agency . "If Iran's crude oil production falls, it will be overtaken considerably by the neighboring countries," Zanganeh added.
Global oil prices lost steam on Wednesday after the comments from Riyadh. Brent crude was down 1.5 percent, trading at $32.75 per barrel. US benchmark West Texas Intermediate was losing 2.5 percent, down to $31.08, as of 9:00am GMT.
You can share this story on social media: