Tehran holds key to crude production freeze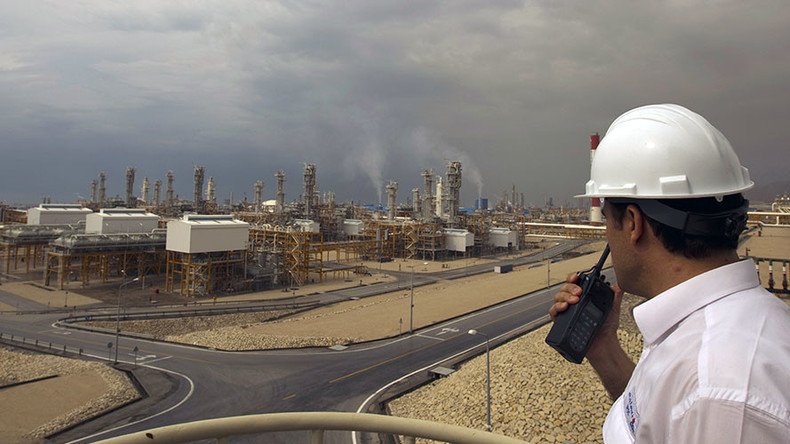 While the world's top two crude producers Saudi Arabia and Russia agreed on Tuesday to freeze oil production levels, the fate of the deal now mostly depends on Iran's participation.
The deal could be reached if other producers join the initiative according Russian and Saudi energy ministers. OPEC members Qatar, Venezuela and Kuwait have already said they were ready to freeze output at January levels.
Another OPEC member Iraq says it's ready to freeze or even cut output if other producers commit to the accord, an unnamed Iraqi official told Bloomberg.
The preliminary deal to fix output at January levels is the beginning of a process that may require "other steps to stabilize and improve the market," according to Saudi Oil Minister Ali Al-Naimi.
The focus now shifts to Iran which seems rather reluctant about the output cap. Iran's OPEC envoy Mehdi Asali was quoted by the Iranian newspaper Shargh as saying that it is "illogical" for the country to join the oil output freeze as it only just restarted oil exports after sanctions have been lifted.
"Our situation is totally different to those countries that have been producing at high levels for the past few years," a senior source familiar with Iran's thinking told Reuters.
Iran's Oil Minister Bijan Namdar Zanganeh earlier said Tehran "will not forgo its share of the market," will meet his counterparts from Iraq and Venezuela in Tehran on Wednesday.
Last month Iran pumped 2.86 million barrels of oil per day. The Islamic Republic was producing 3.8 million barrels a day before international sanctions were imposed on exports. Tehran says it plans to increase daily exports by one million barrels this year. On Sunday the country shipped its crude oil to Europe for the first time in five years.
READ MORE: OPEC overproduction 'politically motivated' – Iran's Oil Minister
If successful, the agreement to freeze production could become the first global oil deal in fifteen years. The last major pact occurred in 1999 when OPEC countries negotiated in secret to curb output. The decision helped trigger a decade-long bull market, lifting crude from $10 a barrel to more than $140. Analysts have already called the preliminary deal to freeze production a "grand bargain".
You can share this story on social media: