OPEC overproduction 'politically motivated' – Iran's Oil Minister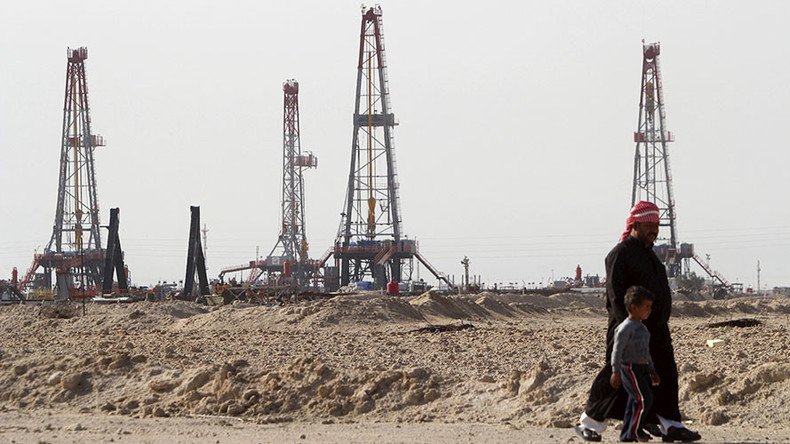 With its return to the crude market Tehran is ready to negotiate with Riyadh over the problem of global oversupply of oil, Iran's Press TV reported.
"We support any form of dialogue and cooperation with OPEC member states including Saudi Arabia," Iranian Oil Minister Bijan Namdar Zanganeh told reporters.
The Minister added that some Persian Gulf countries say they have an economic interest in collapsing crude prices. "But what they want to achieve is not at all for economic gains," he said.
"If there were a strong political will, the price of oil would have been balanced within one single week," said Zanganeh.
Zanganeh added that political motives are behind some OPEC members' insistence on overproduction and that no producer was happy with the current prices.
Most experts attribute the production boost to Saudi Arabia's attempt to fight off competition from Russia and the US. The move has led to about 2.5 million barrels per day (bpd) glut in the oil market and resulted in prices falling from almost $115 per barrel in mid-2014 to January's 12-year lows of $27 per barrel.
Iran recently resumed crude exports after the lifting of sanctions and is aiming to increase production by 500,000 bpd.
This is likely to add pressure on the already oversupplied market. According to the chief economist of World Bank's Middle East and North Africa Region Shantayanan Devarajan, a million bpd increase in Iran's oil exports can make prices fall by an additional 13 percent, or $3 per barrel, TASS reported.
As of 9:35am GMT on Wednesday, Brent was trading at $31.27, while US WTI cost $28.66.
You can share this story on social media: