Russia suspects Azerbaijan of re-exporting banned Turkish tomatoes
Published time: 19 Feb, 2016 07:10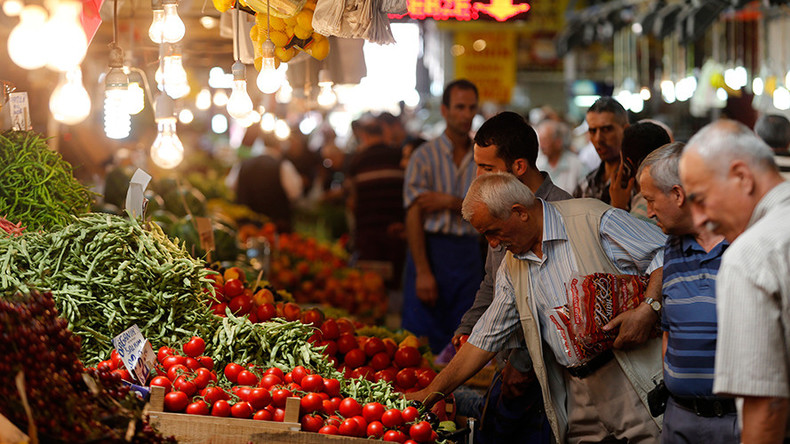 Russian food safety watchdog Rosselkhoznadzor has been surprised by a dramatic increase in tomato exports from Azerbaijan, its southern neighbor and a close ally of Turkey.
"During the inspection to check whether Azerbaijan and Iran are fulfilling their obligations to prevent the export of plant products from Turkey, we found that in January Azerbaijan increased deliveries of tomatoes to Russia five-fold," the head of the watchdog Sergey Dankvert told Interfax.
Rosselkhoznadzor is unclear how Azerbaijan could so dramatically increase the supply of greenhouse tomatoes to Russia. Moreover, Baku provided microbiological certificates that said the product was of Azerbaijani origin.
Dankvert added that Rosselkhoznadzor specialists could go to Azerbaijan to cut off the re-export channel.
At the same time the inspection of goods from Iran showed it is fulfilling its obligation to block the re-export of Turkish products.
The supply of vegetables, fruits and other goods from Turkey to Russia has been prohibited since the beginning of the year. Relations between the two countries have been in crisis since November 24 last year, when a Turkish fighter jet shot down a Russian warplane in Syria. Russian President Vladimir Putin called the incident a "stab in the back" and signed a decree on economic measures against Turkey.
According to Russia's Ambassador to Turkey Andrey Karlov, Russia-Turkey trade fell by two-thirds in January.