Oil prices surge as Iran calls crude output freeze 'positive'
Published time: 17 Feb, 2016 16:37
Edited time: 17 Feb, 2016 18:39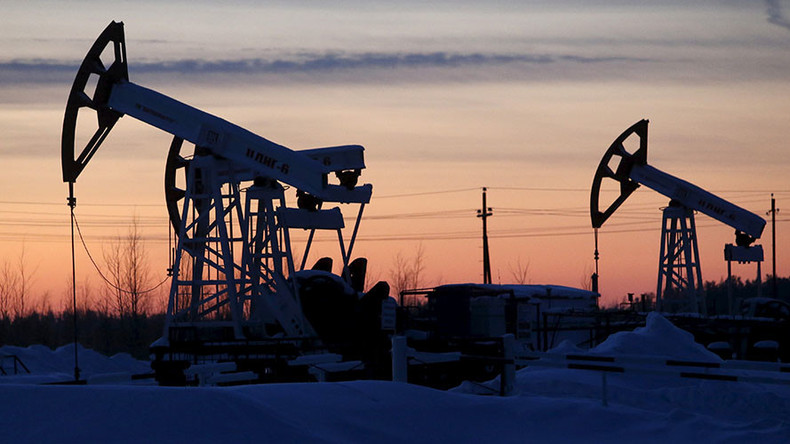 Brent crude futures trading at the Intercontinental Exchange (ICE) in London surged over 7.5 percent after Iran declared its support for the oil output freeze. Tehran, however, has not made any pledges to curb to its production.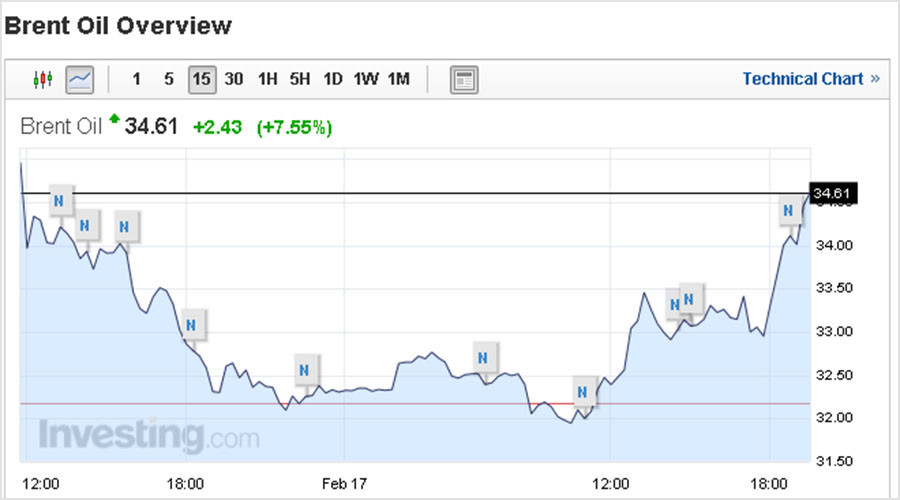 WTI futures in New York also saw a reverse in earlier losses, gaining as much as 6.3 percent, according to Bloomberg.
On Wednesday, Tehran expressed its support for the plan to freeze oil production levels, which was put forward by Russia and Saudi Arabia a day earlier.
After meeting with energy ministers from other top crude oil producers, Iran's Oil Minister Bijan Namdar Zanganeh said the country supported the measures that aim to prevent a further drop in oil prices.
Iran backs the proposal, Iranian Shana news agency reported. However, the minister did not specify whether Tehran would curb its own crude production.
Following the Moscow-Riyadh output agreement, Zanganeh met with his counterparts from Iraq, Qatar and Venezuela in the Iranian capital. He assessed the meeting as being positive.
"We had a good meeting today and the report of yesterday's meeting was given to us. We support cooperation between OPEC and non-OPEC members," the minister told Iranian media on Wednesday, Reuters reported.
"I was told that Russia as the world's biggest oil producer, Oman and other countries are ready to join. This is a positive step, we have a positive approach to it, this is a good start," Zanganeh added, without mentioning Tehran's specific plans.
With three OPEC members – Qatar, Venezuela and Kuwait – already having said they are ready to freeze output at January levels, and the UAE saying it's open to cooperation, the fate of the initiative now mostly depends on Iran's participation.