A third of global oil firms could go bust this year – Deloitte
Published time: 17 Feb, 2016 12:09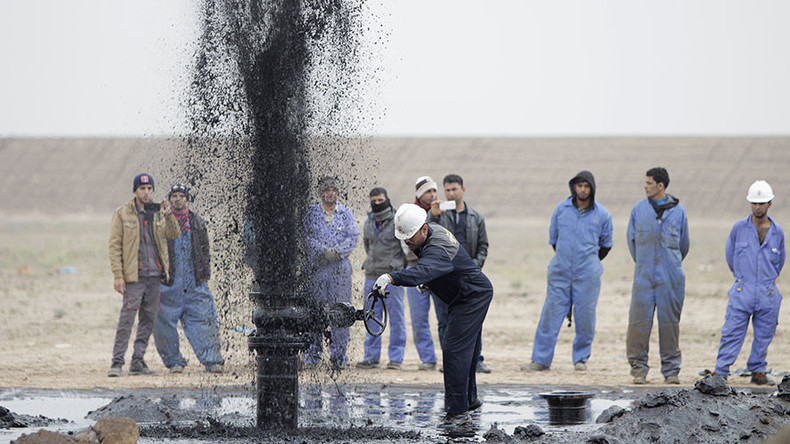 About one third of the world's independent oil producers are facing bankruptcy this year, as low commodity prices have limited their access to cash and the ability to cut debt, according to a report from auditors Deloitte, quoted by Reuters.
The report covers more than 500 publicly traded oil and natural gas exploration and production companies around the world. Deloitte sees a high risk of bankruptcy for 175 of them.
The report says the companies in question have accumulated more than $150 billion in debt, and they're having trouble generating cash due to the falling value of secondary stock offerings and asset sales.
"These companies have kicked the can down the road as long as they can and now they're in danger of kicking the bucket. It's all about liquidity," said William Snyder, head of corporate restructuring at Deloitte.
Deloitte predicted a brighter future for oilfield service providers that supply staffing and equipment needed to drill wells. Only 14 out of the 53 US energy firms that filed for bankruptcy last quarter were service providers, according to Deloitte.
"Service providers tend to be more of a people business with less capital deployed, so it's easier for them to financially flex," said Snyder, adding that "Eventually, though, they've got to run out of gas, too."
Rumors of impending bankruptcies in the US shale sector have been widely discussed.
Last week, Chesapeake Energy, one of the biggest shale gas producers in the United States, denied it was planning to file for Chapter 11 protection after its stock plummeted 50 percent in a day.