Egypt, Denmark to buy Russian Sukhoi airliners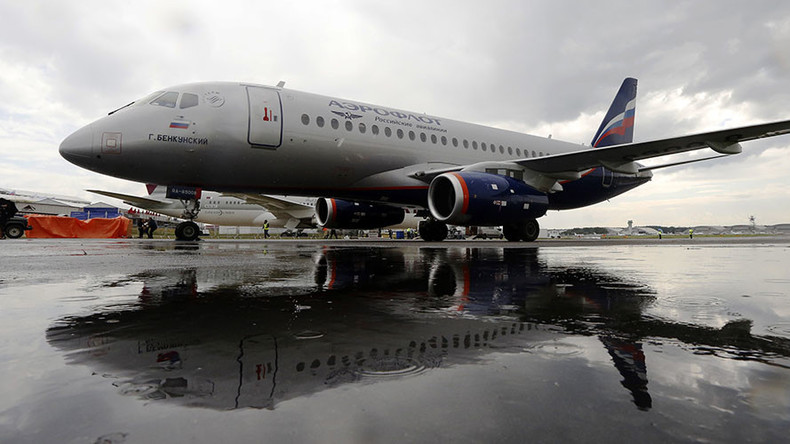 Russia's Sukhoi Civil Aircraft expects to ink a contract to supply four Superjet airliners, with an option for six more to Egyptian charter airline Air Leisure within weeks, said Vice-President of United Aircraft Corporation Vladislav Masalov.
A memorandum on the aircraft sale was agreed earlier this month and financial conditions remain the key issue, according to Masalov.
Egypt's flagship carrier EgyptAir may also order up to forty Russian-made Superjet SSJ-100s.
READ MORE: Russian airliner to dominate Iranian skies
Danish airline Greenland Express is discussing buying five SSJ-100 planes, RIA Novosti reported on Monday citing unnamed sources.
"There is no contract, but different issues are under discussion like options for obtaining the aircraft: purchase, operating lease or financial lease," one source said.
According to another source, the aircraft could be delivered within the next two years.
One of the biggest airlines in Europe, Air France-KLM, intends to wet lease Superjets from Irish regional airline CityJet this May.
Last year CityJet announced that it had chosen the SSJ-100 to enhance its fleet and network development program. The company placed an order for 15 aircraft with an option to buy 10 more.
READ MORE: Russian airliners to fly for Air France – report
The 98-seat SSJ-100 has been developed by the Sukhoi Civil Aircraft Company and is an advanced commercial aircraft which can be operated on short-to-medium range routes, and has a range of up to 4,500 kilometers.