Russia and Saudi Arabia agree to freeze oil production output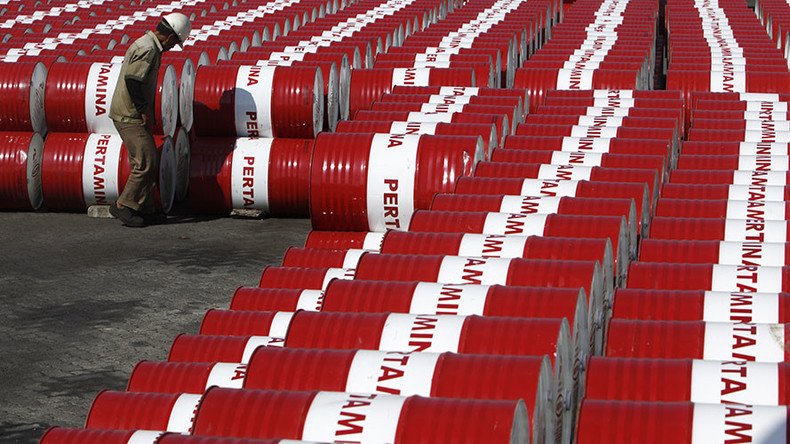 The world's two biggest crude producers say they won't increase oil output. Along with Russia and Saudi Arabia, Qatar and Venezuela have agreed to freeze production at January levels, according to Russia's Energy Ministry.
"A deal will be reached if other producers join the initiative," said Russian Energy Minister Aleksandr Novak after the meeting with his Saudi counterpart.
Saudi Oil Minister Ali Al-Naimi said freezing output at January levels would be "adequate" however the country still wants to meet the demand of its customers.
Saudi Arabia has insisted it won't cut production unless major producers outside the cartel cooperate. Russian Energy Minister Aleksandr Novak has said cooperation is possible if other producers joined in.
However, the CEO of Russia's biggest oil producer Rosneft Igor Sechin said last week that his company would defend traditional markets and raised doubts about production cuts. "Tell me who is supposed to cut? Will Saudi Arabia cut production? Will Iran cut production? Will Mexico cut production? Will Brazil cut production? Who is going to cut?" asked Sechin.
"We are working on preserving our traditional markets and we will supply those markets with oil in a competitive battle," he added.
OPEC members Venezuela and Nigeria had called for a meeting to discuss crude prices that have fallen over 70 percent since 2014. Plunging prices finally forced producers unwilling to cut production to the negotiating table.
While Venezuela has been by far the hardest-hit big crude producer, current oil prices make it difficult for Russia to balance its budget. Riyadh's budget has also taken a hit , running an official $98 billion budget deficit in 2015. IMF estimates dispute official Saudi figures, placing the Kingdom's budget deficit at $140 billion.
Speculators ruled the oil markets on Tuesday as renewed hope of production cuts sent crude prices nearly six percent higher. A sharp sell off followed on the news of the Russian-Saudi deal, but prices stayed in positive territory with Brent crude trading near $34 per barrel, and US benchmark WTI futures around $30 per barrel, as of 10:30 a.m. GMT.
"A freeze would not create an immediate U-turn but it creates a better foundation for the price recovery in the second half," Olivier Jakob, head of oil consultants Petromatrix said in a note to clients, quoted by Bloomberg.
You can share this story on social media: