No competition between BRICS bank and AIIB – Russian deputy foreign minister
The BRICS New Development Bank (NDB) and China's Asian Infrastructure Investment Bank (AIIB) will complement one another by tackling more infrastructure projects, according to Russian Deputy Foreign Minister Sergey Ryabkov.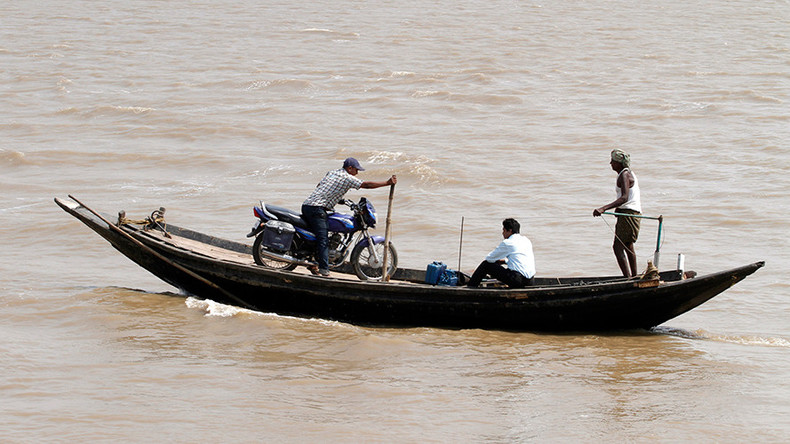 "Considering the fact that member-states of NDB and AIIB are not the same, I think there is enough room for everyone due to the scale of issues to be solved. There is no competition… on the contrary, there is much potential to meet more infrastructural needs" Ryabkov told Russia 24 TV Channel on Monday.
According to Ryabkov the two financial institutions will coordinate their work.
"I think together with our Chinese colleagues and other participants of the NDB we'll try to rationally use resources and avoid any duplication," said Ryabkov, adding that BRICS countries are currently developing a number of new economic projects.
In a November article on the Kremlin website, Russian President Vladimir Putin wrote that the BRICS New Development Bank and China's Asian Infrastructure Investment Bank will contribute to the strengthening and stability of the global financial system.
Putin added that Russia is doing its best to establish a healthy business environment.
The BRICS New Development Bank was established by the five members (Brazil, Russia, India, China and South Africa) in 2014 with a goal to promote sustainable development in emerging economies. Last July the bank opened in Shanghai with startup capital of $50 billion.
READ MORE: China-led AIIB development bank officially launched, elects first president
The China-led Asian Infrastructure Investment Bank was launched in October 2014 and has 57 countries as its founding members from Asia, Europe, Latin America, Africa and Oceania. The bank will finance infrastructure projects in the Asia-Pacific Region, such as roads, railways, and airports. The initial capital of the AIIB will be $50 billion and is expected to be increased to $100 billion. The headquarters will be located in Beijing.
You can share this story on social media: