EU better respect Russia's interests or do business elsewhere - Medvedev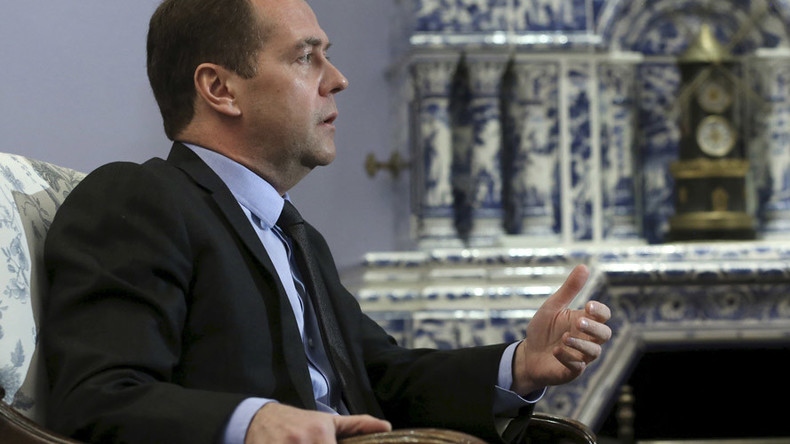 As long as the European Union ignores legitimate Russian interests, business in Russia and the Eurasian Economic Union will be done by other partners, said Prime Minister Dmitry Medvedev.
"If EU partners want to lecture us and ignore our legitimate interests, like in case of the EU - Ukraine association…Well, continue to lecture, while others do business at the joint market of the Eurasian Economic Union. Nothing personal, as they say," Medvedev told Sputnik news agency.
He stressed that not only Russian producers are filling the vacant niches of the Russian market; this is also done by Asian, Latin American and other suppliers.
"Still, we hope that in the end common sense will prevail, that the economic logic, the logic of mutual benefit will return to our relations with the European Union," said the head of the Russian government.
According to Medvedev, Russia has been getting unofficial appeals from Europe to abolish the ban on some EU produce.
"They are especially concerned about their farmers, by the way. But in Russia, we hear the position of our farmers as well: please keep this sanctions regime, give us a chance to stand on our feet, justify the investment. And as the head of the government I must take these considerations into account," he said.
Russia is not going to start negotiating the terms of lifting the sanctions, according to Medvedev. "We did not initiate them, so those who imposed them should be the first to cancel them," said the Prime Minister.
You can share this story on social media: