Russia may soon ink free trade pact with Israel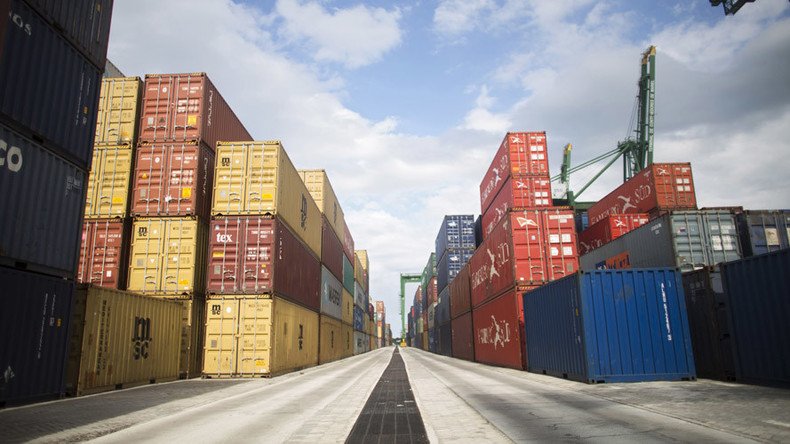 Moscow and Tel Aviv are planning to sign a free trade agreement in the near future, Russian Deputy Agriculture Minister Sergey Levin told journalists on Friday.
"Such decisions aim at maximizing cooperation between Russia and Israel in terms of agriculture and new technologies; creation of joint ventures, as well as the prospects of a free trade zone agreement which the government expects to sign with Israel as soon as possible," Levin said following Russian Deputy Prime Minister Arkady Dvorkovich's meeting with Israeli businessmen.
Israel's Minister of Agriculture Uri Ariel also expressed hopes the two countries would sign the agreement soon.
Russia plans exporting eggs and meat (particularly beef) and extending the list of exported agricultural produce as a whole, according to Levin.
He also explained Russia is a traditional grain supplier to Israel.
"We cover 17-18 percent of Israel's imported grain, especially wheat," said Levin.
In December, Russia and Israel announced the start of free trade zone talks. At that time, Israeli Minister Zeev Elkin said Tel Aviv wanted a free trade agreement with the EEU (Russia-led Eurasian Economic Union) as soon as possible.
According to him, Israel could boost trade with the Union by six to eight percent, while Russia would see an increase in investment and technology transfer.
READ MORE: Russia wants free trade zone with Hong Kong
The EEU is a trade bloc established in 2015 on the basis of the Customs Union of Russia, Kazakhstan and Belarus. It currently has five members: Russia, Armenia, Belarus, Kazakhstan, Kyrgyzstan, while Tajikistan is a prospective member.
You can share this story on social media: