Ukraine can return to 'uncontrolled crisis' – Finance Minister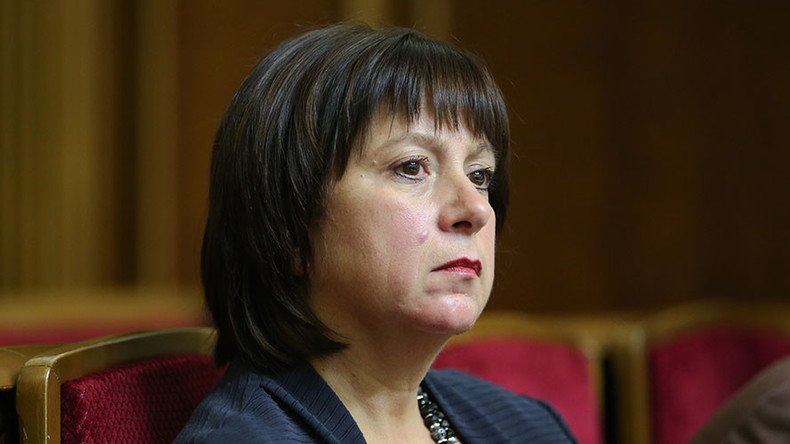 Kiev risks returning the country to an uncontrolled economic crisis if reforms and tight fiscal policy are not continued, Ukraine's Finance Minister Natalie Jaresko said on Wednesday.
Last year Ukraine's GDP contracted 10.5 percent while inflation hit more than 45 percent, the second-worst after Venezuela. On Monday, the National Bank of Ukraine forecast the country's GDP growth of 1.1 percent in 2016, and 3 percent in 2017.
Jaresko added that no one in the country is controlling the exchange rate of the national currency.
"There is no person that is responsible for the exchange rate. I can't name such a person. There is no institution in this country, which is responsible for the hryvnia," said the finance minister.
According to her, the Ukrainian currency exchange rate is based on the amount of money in the market. She said that some organizations and local authorities used their budget in December, instead of proportionally distributing the funds over 12 months, creating additional pressure on the hryvnia.
Jaresko's words come after IMF chief Christine Lagarde warned on Wednesday that Ukraine's $17.5 billion bailout program could be suspended, if Kiev does not implement promised reforms.
"Without a substantial new effort to invigorate governance reforms and fight corruption, it's hard to see how the IMF-supported program can continue and be successful," said Lagarde.
US-born Jaresko and Lithuanian-born former Economy Minister Aivaras Abromavicius are well-regarded by Ukraine's international partners.
The economy minister's resignation last week prompted the IMF to address Ukraine's failure to tackle corruption and implement reforms.
Abromavicius accused President Petro Poroshenko's administration of getting in the way of his reforms. The methods were "ranging from a sudden removal of my security detail, to the pressure to appoint questionable individuals to my team or to key positions in state-owned enterprises," he said.
You can share this story on social media: