German factory orders fall more than expected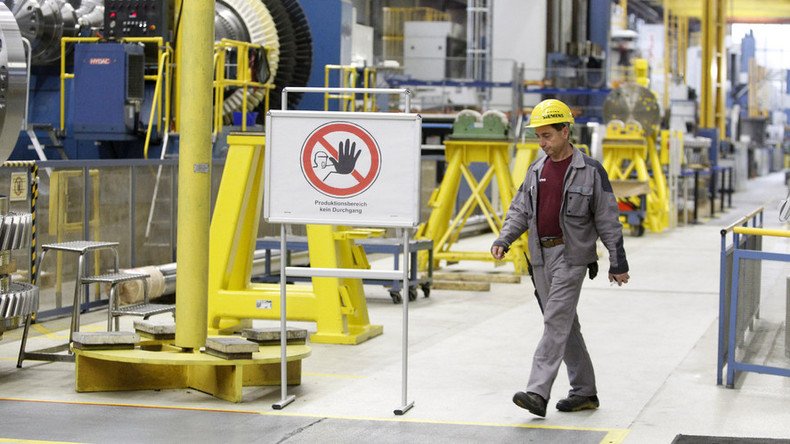 Lower demand at home and from other eurozone countries dragged down German factory orders in December, according to the Economy Ministry.
READ MORE: German factory orders fall as global growth slows

After two months of solid gains, orders were down 0.7 percent from the previous month, 2.7 percent lower from a year earlier.
Domestic orders dropped to 2.5 percent with demand from other eurozone countries falling 6.9 percent. Orders from outside the currency bloc rose 5.5 percent.
The outlook for the domestic economy remains strong. Unemployment slid to a post-reunification low of 6.2 percent in January, with falling energy prices and the European Central Bank providing potential support.
"Domestic demand in the German economy is very stable, and we have increasing capacity utilization, so nominally everything is right for a pickup in investment." said Jens Kramer, an economist at German commercial bank NordLB.
The government cut its growth forecast for the German economy to 1.7 percent this year over weakening growth abroad. The economy grew by 1.7 percent last year.
You can share this story on social media: