Indian Air Force to get world's only supersonic air-launched cruise missile (VIDEO)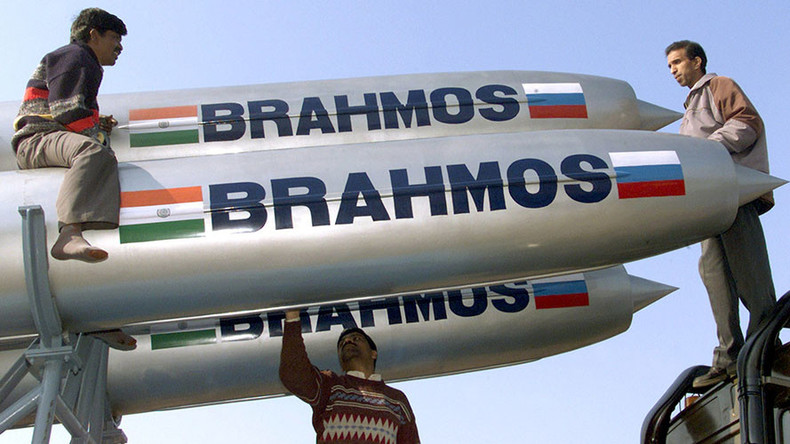 The Indo-Russian joint venture BrahMos Aerospace has announced plans to start work on an advanced version of a supersonic air-launched cruise missile. The BrahMos-2 will be tested this year.
The Indian Air Force (IAF) has placed the first order for the air-launched adaptation of the cruise missile, according to BrahMos Aerospace CEO Sudhir Kumar Mishra. He declined to comment on the number of missiles in the contract.
READ MORE: Russia completes delivery of military helicopters to India
The new missile is to be integrated into the Sukhoi-30 MKI multirole fighter. The land version of the missile is currently used in the Indian Army. As BrahMos-2 is the heaviest missile ever flown on a Su-30, the aircraft will undergo structural modifications to accommodate the load.
Modeled on the original design, BrahMos 2 is a supersonic cruise missile powered by an air-breathing engine. It will be capable of reaching speeds up to Mach 7 (or 5,238 mph). BrahMos-2 is 'the war winner missile' according to Sivathanu Pillai, the founder of the aerospace company.
BrahMos Aerospace started in 1998 and took its name from two rivers, the Brahmaputra and the Moscow. India is the majority shareholder in the company, with a 50.5 percent share stake. Russia owns the remaining 49.5 percent.
You can share this story on social media: