BRICS gets greater say in IMF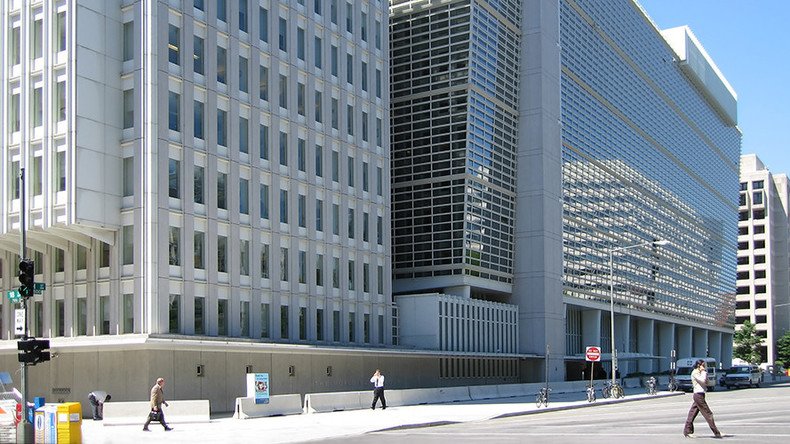 For the first time the four emerging market economies Brazil, Russia, India and China have entered the International Monetary Fund's top 10 biggest members. The IMF's 2010 quota and governance reforms have finally come into force.
"The entry into force of these reforms will reinforce the credibility, effectiveness, and legitimacy of the IMF," read the IMF statement.
"The reforms represent a major step toward better reflecting in the institution's governance structure the increasing role of dynamic emerging market and developing countries," it added.
China will have the third largest IMF quota and voting share after the United States with 16.74 percent and Japan with 6.23 percent.
IMF chief Christine Lagarde on Wednesday commended members "for ratifying these truly historic reforms."
"These reforms will ensure that the Fund is able to better meet and represent the needs of its members in a rapidly changing global environment. Today marks a crucial step forward and it is not the end of change as our efforts to strengthen the IMF's governance will continue," she said.
The 2010 IMF reforms called for an increase in China's voting share from 3.8 percent to 6 percent, while the US would see its share shaved from 16.7 percent to 16.5 percent and preserve its veto.
The reforms were part of President Obama's effort to keep China happy and within the Bretton Woods system, but stalled in Congress over Republican concerns.
The US is the biggest member of the IMF and is the only one to have a veto, as 15 percent is a blocking share.
Despite the increased quotas, BRICS countries will still only have a 14.7 percent voting share, not enough for a veto.
According to Russia's Deputy Finance Minister and BRICS Bank Russia director Sergey Storchak, Moscow will work to get the veto right for the five major emerging economies.
You can share this story on social media: