Enter the Dragon: Chinese yuan to become global reserve currency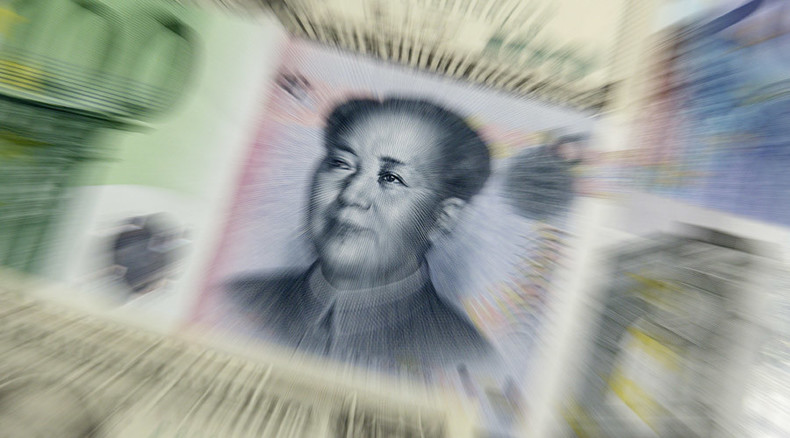 The International Monetary Fund (IMF) gave the yuan a vote of confidence on Monday by including the Chinese currency in its Special Drawing Rights (SDR) uniting the US dollar, euro, British pound and the Japanese yen.
Adding the yuan as a reserve currency will allow central banks to buy more of the Chinese currency, and boost investment in the Chinese stock market. According to Standard Chartered bank, within five years market players will invest at least $1 trillion in Chinese assets.
The historic decision has come after years of negotiations between Beijing and the IMF. The main obstacle was China's monetary policy, which has kept the yuan artificially low to boost domestic exports.
Beijing had to initiate a whole raft of reforms to secure admission, including easier access to Chinese money markets for foreigners, more frequent bond issues, and longer trading hours for the yuan.
The list of currencies in the basket hasn't been updated by the IMF since 2000, when the euro superseded the franc and deutschmark.
The main opponents of including the yuan as reserve currency have been Japan and the US. According to Eswar Prasad, a professor at Cornell University and former head of the IMF's China Division, the two countries are unlikely to thwart the deal this time. "I think it will be very difficult for the IMF, especially given all that China has done this year, to deny China the prize it really wants," he told Reuters in October.
Beijing devalued the yuan in August in a shock move to respond to slowing growth. That decision was praised by IMF Chief Christine Lagarde, who said the Chinese currency became more market-oriented. However, the yuan is still tightly controlled by the People's Bank of China, the country's central bank.
The yuan will not officially become a reserve currency until September 2016.
You can share this story on social media: