McDonald's to 'fully localize' production in Russia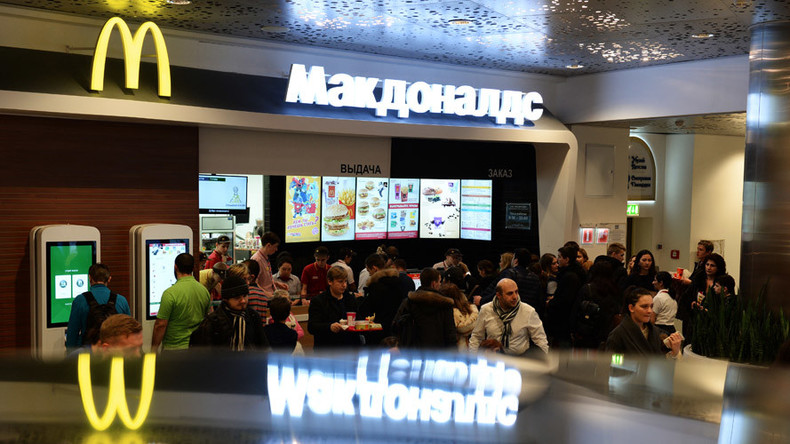 McDonald's restaurants operating in Russia have announced plans to source all food supplies locally. It is aimed at softening the impact of currency swings and import restrictions, TASS quotes McDonald's in Russia President Khamzat Khasbulatov.
The global fast-food chain intends to entirely replace poultry and meat imports with locally grown production within two years. Earlier the company announced plans to start growing potatoes for its french fries in Russia by next year.
The measures are not connected to the sanctions and come as a part of a long-term company project, according to a top-manager. However, a weak ruble has forced McDonald's to increase its menu prices, though the increase was below the inflation rate.
The current price in Russia of a Big Mac meal with french fries and soda is 261 rubles ($3.30).
McDonalds is planning to open over 60 restaurants in Russia this year costing nearly 9 billion rubles ($110 million), compared to 8 billion rubles in 2015. McDonald's signed its second deal with a Russian franchisee last August and plans to focus on developing franchises in the country. Prior to last year, all McDonald's restaurants in Russia were corporate-owned.
"I think that if the number of franchise outlets amounts to 20 percent of the total number of McDonald's restaurants in the next 3-5 years, it would be a good figure and a good starting point," said Khasbulatov.
McDonald's owns 543 restaurants in Russia, and is the second largest fast-food chain in the world after US-based sandwich chain Subway.
You can share this story on social media: