McDonald's in Russia to phase out Polish potatoes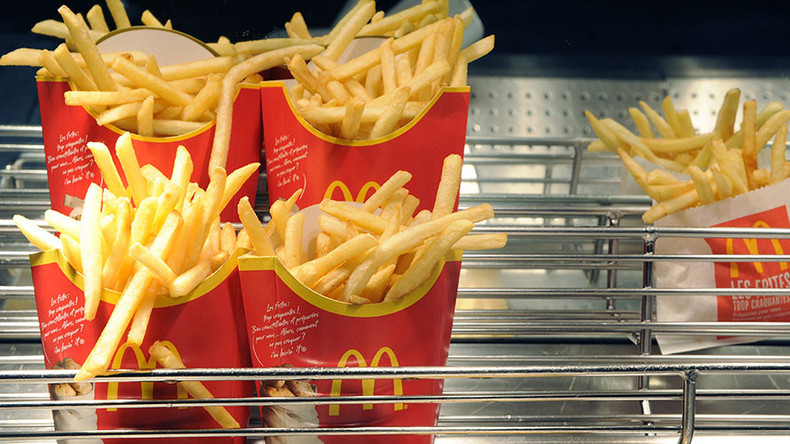 McDonald's restaurants operating in Russia are searching for domestic farmers grow potatoes for its french fries, reports Kommersant daily. The fast-food giant currently imports potatoes from Poland.
"Plans to start growing locally came as a natural result of import substitution. There is also a need for increasing storage and boosting frozen fry production. The corporation is discussing this with the regions, including Moscow," a source familiar with the matter told Kommersant.
Currently, frozen fries are being imported from Farm Frites and McCain; both in Poland, McDonalds' press office told the paper. The company gave no comment on how the raw materials would be substituted in Russia.
According to manufacturers, there are no plans to produce the ingredients for McDonald's frozen fries. They say a failed attempt was made to produce domestically when the fast-food giant entered the Russian market.
The chairman of Russia's Potato Union Sergey Lepehin says the main challenge of picking a potato supplier has to do with Russia's climatic conditions that do not allow growing the varieties McDonald's uses for its fries. The company is currently looking for alternatives.
A potato surplus of one million tons this year in Russia has led to a decrease in the price by 40 percent, according to Sergey Korolev, president of the National Vegetable Producers' Union.
"Factored in currency fluctuation producing raw materials for frozen fries now has become two to three times cheaper than importing," he added.
You can share this story on social media: