Russian economy contracts 3.7% on falling oil prices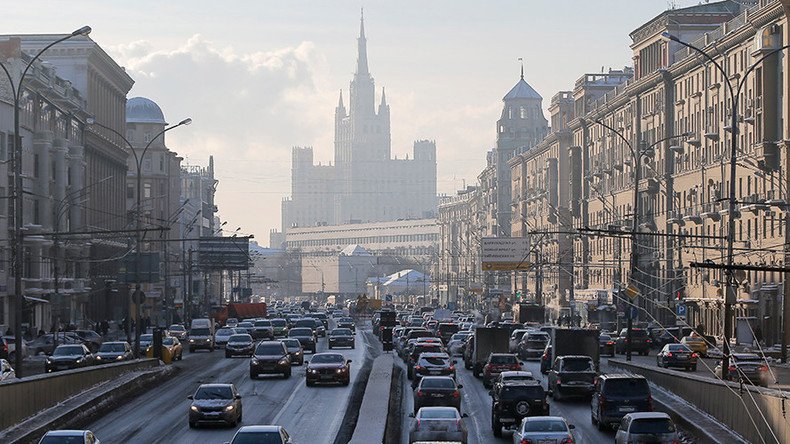 Russia's Federal Statistics Service says the country's economy contracted 3.7 percent last year. This corresponds to the prediction from the Economic Development Ministry.
Unemployment in Russia grew to 7.4 percent last year or 4.2 million jobless.
Retail trade turnover fell by 10 percent compared to the previous year at 27.6 trillion rubles (or $452.5 billion at 61 rubles per dollar, average exchange rate in 2015). Capital investment decreased by 8.4 percent to $230 billion.
Car manufacturing and industrial production have also seen a decline. In 2015, Russia's automobile production was down 27.7 percent. Industrial production contracted 3.4 percent from 2014.
Positive news came from the agricultural sector. Preliminary estimates for agricultural production show an increase of 3 percent to $82 billion. This figure includes data for all farmers - from households to large holdings.
Last week, the International Monetary Fund predicted a 3.7 percent contraction for the Russian economy in 2015. The IMF also forecast Russia's GDP to drop this year from negative 0.6 percent to negative one percent.
In its 2016 outlook, the Economic Development Ministry is forecasting a 0.8 percent GDP fall revising its previous projection of 0.7 percent growth, according to business daily Vedomosti.
READ MORE: Inflation in Russia highest since 2008
The main reason for the downgrade is collapsing oil prices that have fallen $6 per barrel this year to $31 which is still a rebound from last week's 12-year low of $26. Brent crude was trading at $31.1 per barrel at 2:00pm GMT on Monday, while US WTI oil stood at $31.27
You can share this story on social media: